In The Marketplace: Altair VI
---
"This is the adventure of the surviving members of the crew of USS Bodacity, stranded on Altair VI, a remote planet in the peripheral sectors of the colonized space...You are a member of the Starfleet. Many of your shipmates are here for the adventure, for the excitement, to explore the outer space. Some of them to serve the Republic, to protect the peace, to bring the law in the outer systems. A few are here because this is their only option. You... have your reason too."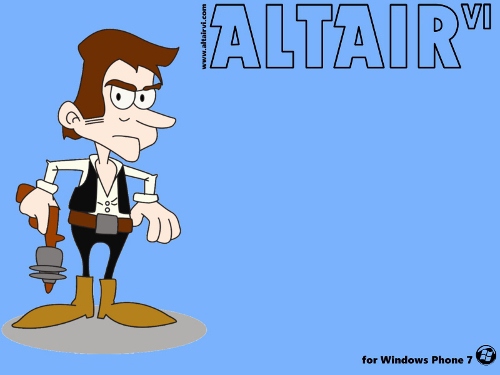 Featuring over 50 monsters, 70+ items, and 4 different characters to play, Episode 1 of Altair VI ("Stranded on Altair VI") is a turn-based sci-fi action RPG that promises some fun. Apparently a lot of work went into detailing the environment, artwork (which I quite like), storyline and musical atmosphere - you can read an interview with the developer here. You can even unlock bonus items by registering on the developer's website. The trial allows completion of the first two missions, and the full app is just $1.99 (limited time promotional price). Episode 2 is promised for spring 2011.
__________________
"A planner is a gentle man, with neither sword nor pistol.
He walks along most daintily, because his balls are crystal."