LG VL600 4G LTE for High-Speed Data on the Go!
---
"Verizon's speed advantage with 4G LTE is so great, this network is practically in its own league. In fact, the LG VL600's data rates are so blazing that when you drop down to 3G it feels like dialup. This kind of throughput isn't about just downloading web pages faster--though the LG VL600 does that. It's about being able to pull down huge files in a fraction of the time of Sprint's and T-Mobile's 4G networks. You can also upload documents, photos, and videos much faster. Assuming you're in an area with 4G coverage, users simply won't need to bother with flaky Wi-Fi connections, whether they're in a hotel, coffee shop, convention center, or airport."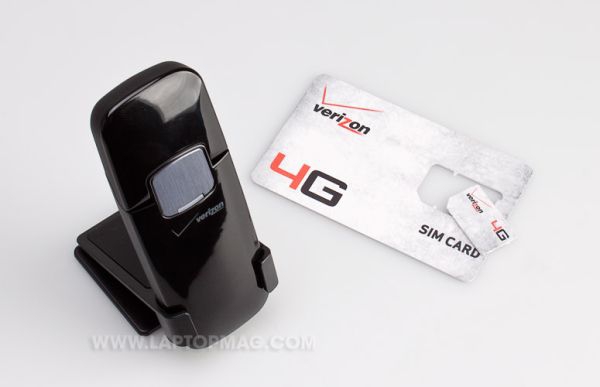 If you spend most of your time in a 4G service area and need to have the fastest mobile broadband available, this is probably the device for you. But, with great speed comes great responsibility as I imagine you can chew through you data cap pretty quickly.