What Happened to Dell's Customization?
---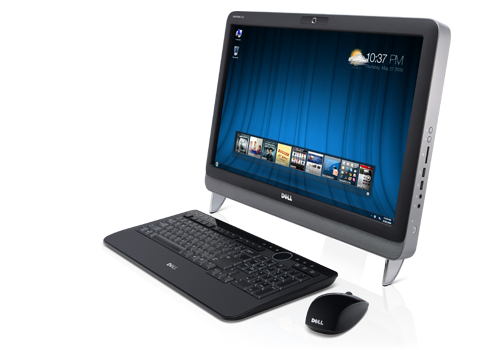 I don't know about you, but I feel like Dell's customization options have become dramatically restricted over the past year or so - it's like they're trying to get out of the custom, built-to-order computer business and into the "Buy Model A or Model B" business. I can't tell you how many times over the past year I've tried to spec out a computer or laptop and found that I'm locked into a "template" where the CPU, screen resolution, and GPU are locked down - allowing customization of the RAM and hard drive, and that's about it.
Case in point: the above computer is the Dell Inspiron All-in-One desktop computer. My wife's aunt is looking for a new computer, and an all-in-one would have several advantages for her. Dell Canada's email promo talked up the touch-screen aspect, so I assumed that the touch screen was an integral part of the product and included in all versions - it's not. When you go to the product page, there are three configurations you can chose from:
The $599 model with an AMD X2 CPU at 1.6 Ghz, 3 GB of RAM, a 320 GB hard drive, and no touch screen
The $749 model with an AMD X2 CPU at 1.6 Ghz, 4 GB of RAM, a 500 GB hard drive, and the touch screen
The $849 model with an AMD X4 CPU at 2.3 Ghz, 4 GB of RAM, a 750 GB hard drive, and no touch screen
Bizarrely, you can't add a touch screen to the $849 model. Nor can you upgrade the CPU on the $749 model. So you have to choose between having a touch screen and having a powerful CPU. I can't think of any possible reason why the X4 CPU wouldn't be compatible inside the chassis of a computer with a touch panel. You can't add a bigger hard drive, or more RAM, to the $599 model.
Why would Dell force customers to chose between a touch screen - which is key to the product - and a quad-core CPU? I'd never suggest anyone buy a dual-core 1.6 Ghz CPU for a desktop computer - that's just not very much grunt.
Why is Dell restricting customers from building the computer they want? That's Dell's key advantage against HP in Canada - HP only sells locked-in product models here in Canada, much to my continued dismay - but I find Dell more and more inflexible when it comes to offering me choice as a customer. What's going on with you Dell?