Surrounding the Surround With Reviews!
---
"Of all the Windows Phone 7 launch devices, AT&T's HTC Surround is likely the most curious. It's a landscape slider built on the same basic internals as the rest of its platform siblings, but there's no keyboard under that screen -- the quarter-inch slide reveals an aluminum speaker bar and integrated kickstand, which combine to create a tiny little stereo system of sorts. Mix in Windows Phone 7's heavy Zune integration, add in a dash of Dolby Mobile and SRS Wow "virtual surround" audio processing, and top it all off with 16GB of internal memory, and you have what might be the ultimate phone for on-the-go media consumption. But does the Surround live up to all that promise? Read on to find out!"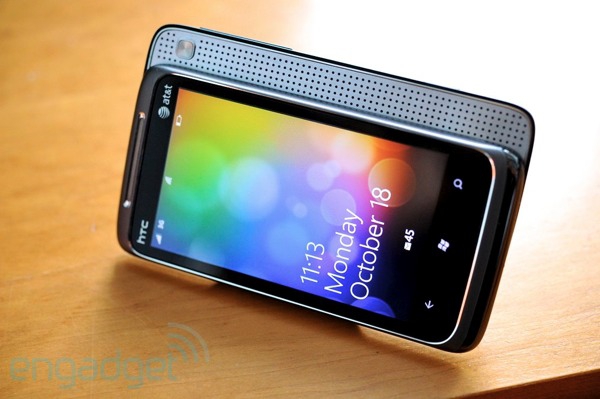 News abounds on the HTC Surround, this cute little package that makes sound it's claim to fame. Engadget has it covered, so does PCMag, Phone Scoop, and Adam over at Pocketnow! So if you're interested in getting some serious audio enjoyment out of a device, take a look at any or all of these to get the first impressions of this unique Windows Phone 7 device!
__________________
Dr. Jon Westfall
, MCSE, MS-MVP
Executive Editor - Android Thoughts
News Editor - Windows Phone Thoughts