Some Windows Phone 7 Devices Will Have Removable Storage?
---
"Okay, lets get some of this confusing stuff out of the way: the Samsung Focus has "only" 8GB of storage available. In talking with Samsung, their position was basically so much of this phone is "cloud based" that 8GB may be sufficient for most people. However, they're more than glad to suggest that 16GB and higher are probably on the horizon."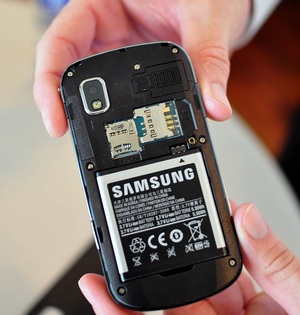 Hmm. This article states that the Samsung Focus has a removable storage slot and that you can take out the 8 GB microSD card, put in a 16 GB microSD card, hard reset the phone, and the card will be usable. The contents of the card are digitally encrypted for performance and security reasons, so you can't take it out and pop it into another device, but this painful-but-doable method of upgrading the storage on your phone is quite interesting, and quite surprising. I wonder how many other Windows Phone 7 devices will be able to do this? Fingers crossed that HTC is enabling the same type of thing on their phones...(in fact, let me email HTC about that right now).