New Asus U43 Bamboo Series Laptops
---
"Asus have just released some of the most unique looking laptops you will ever see, with more of their acclaimed Bamboo series. The Asus U43F-BBA5 and Asus U43JC-BBA7 are two members of the growing Bamboo series, which was first realised a couple of years ago and is still being extended in 2010."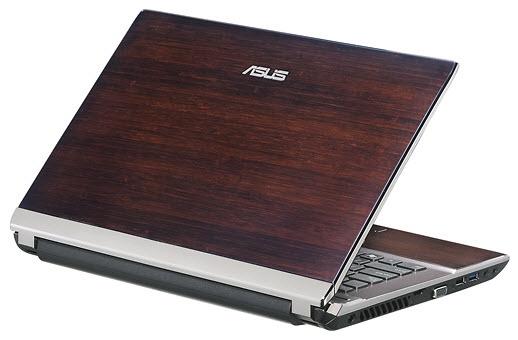 image source: Asus
Can a laptop be too retro? Asus' newly refreshed Bamboo series offers two new versions that may (or may not) resonate with North American buyers. Processors offered include a choice of Intel Core i3, i5 and i7 processors, and an option for TurboBoost, along with Intel Integrated Graphics on the U43F-BBA5, or Nvidia GeForce 310M 1GB with Optimus technology and integrated Intel GPU.
Some software differences exist between the two models, but similarities include: a 14-inch LED display at 1366x768 resolution; 320GB/500GB SATA HD; 4GB DDR3 RAM; webcam; 802.11b/g/n; an 8-cell battery with "Super Hybrid Engine" technology estimated to provide about five (5) hours ten (10) minutes usage; the usual complement of ports; dual layer optical drive; and Windows 7 Premium 64-bit. Unfortunately there does not appear to be an option for keyboard backlighting.
These 1.25-inch thick, 5.1-pound laptops are available online from Best Buy in North America (but currently on backorder) for $949 and $999 respectively.
__________________
"Not everything that can be counted counts, and not everything that counts can be counted." Albert Einstein