MacBook Upgrade Includes HDMI Bonus
---
"Apple's updated entry level white MacBook now supports audio and video output via its Mini DisplayPort, enabling users to drive an HDMI HDTV using a single cable or adapter."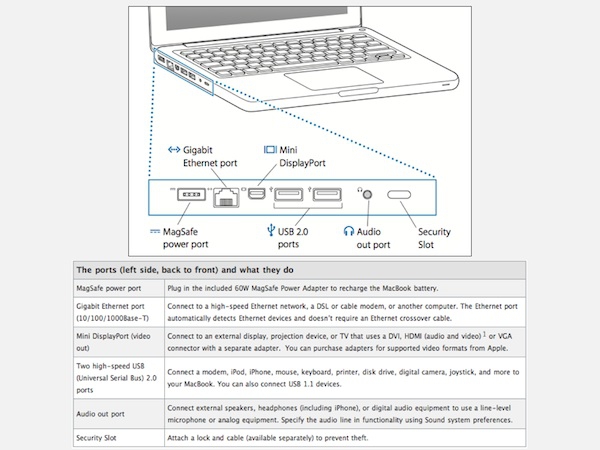 This brings it even with the MacBook Pros so now you can hook a MacBook up to your TV via HDMI and get both sound and picture without having to have a separate audio cable.
__________________
iPhone 4, 1.6 GHz Core 2 Duo MacBook Air, Apple TV, 2.66GHz Intel C2D Mac Mini, 1TB TC, Airport Extreme,several iPods and an iPad, 32GB Wi-Fi version.
Follow me
on Twitter.