Apple V. Nokia Delayed
---
"With all of the furor around the gigantic patent lawsuit that Apple dropped on HTC this week, you might be forgiven for forgetting about the first big patent smackdown of the year, the lawsuit that Nokia laid at Apple's door."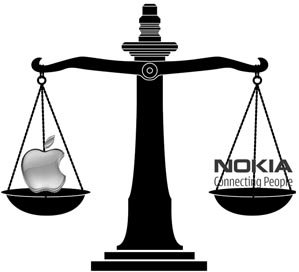 Image Credit: www.erictric.com
But it is far from forgotten. The judge suspended the case and the countersuit since the International Trade Commission is working on sorting out the complaints between the two companies. Once this probe is done, 45 days or so from the 22nd of February (the date the investigation was started), then it is expected the lawsuits will press on.
__________________
iPhone 4, 1.6 GHz Core 2 Duo MacBook Air, Apple TV, 2.66GHz Intel C2D Mac Mini, 1TB TC, Airport Extreme,several iPods and an iPad, 32GB Wi-Fi version.
Follow me
on Twitter.