MacBook Owners Circa 2006 and 2007, Check Your Hard Drive
---
"Mea culpa. If you bought a MacBook between 2006 and 2007 and your hard drive sounds like an unoiled rock tumbler trying to work its way through a belly full of rusty bolts, you could be eligible for a free replacement, courtesy of Apple."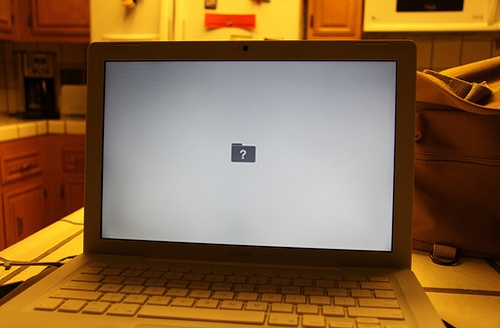 According to Apple, a "very small percentage of plastic MacBooks may fail under certain conditions." So they are offering to replace the hard drive if you bring it in to a Genius Bar. The MacBooks in question are both the black and the white ones that were sold between May 2006 and December 2007. According to this page at Apple, the diagnosis is fairly simple: your computer stops working and at boot up, it displays a folder icon with a question mark on it. If you have already paid for a repair for this, you might be able to get a refund, and they are extending the eligibility to three years from purchase or August 15, 2010, whichever is longer.
__________________
iPhone 4, 1.6 GHz Core 2 Duo MacBook Air, Apple TV, 2.66GHz Intel C2D Mac Mini, 1TB TC, Airport Extreme,several iPods and an iPad, 32GB Wi-Fi version.
Follow me
on Twitter.