A "Book" Cover for Your MacBook
---
"Ever wish your MacBook was a little more, well, bookish? If so, you're in luck! The folks at Twelve South are putting the 'book' in 'MacBook' with the aptly named BookBook case."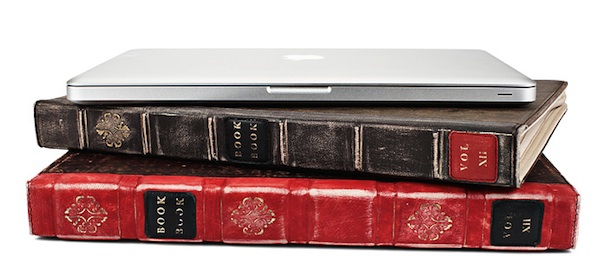 At $79.95 USD for the 13-inch MacBook, it is a bit bulky for my tastes. But if you want a novelty cover that is unique, perhaps is what you are looking for. It doesn't really appeal to me, but to each his own.Â*
__________________
iPhone 4, 1.6 GHz Core 2 Duo MacBook Air, Apple TV, 2.66GHz Intel C2D Mac Mini, 1TB TC, Airport Extreme,several iPods and an iPad, 32GB Wi-Fi version.
Follow me
on Twitter.