Apple Store Opens With Redesigned MacBook
---
"Apple Tuesday released a newly redesigned MacBook with a polycarbonate unibody design, LED-backlit display, multi-touch trackpad, and built-in battery with 7 hours of run time."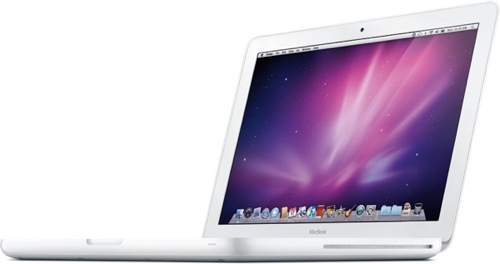 This makes the lineup all uni-body, all the time as the old saying goes. Glossy display on this one as well, with the options of "4GB 1066 MHz DDR3 SDRAM, or 320GB 5400 rpm, 500GB 5400 rpm hard drive, Mini DisplayPort to DVI Adapter, Mini DisplayPort to Dual-Link DVI Adapter (for 30-inch DVI display), Mini DisplayPort to VGA Adapter, Apple MagSafe Airline Adapter and the AppleCare Protection Plan."
Here is the Apple link.
__________________
iPhone 4, 1.6 GHz Core 2 Duo MacBook Air, Apple TV, 2.66GHz Intel C2D Mac Mini, 1TB TC, Airport Extreme,several iPods and an iPad, 32GB Wi-Fi version.
Follow me
on Twitter.