Zune to Retire Every Player But Zune HD?
---
"Microsoft guru Paul Thurrott of SuperSite for Windows fame has read the writing on the wall. According to the reps he spoke with, production has ceased on all Zune models before the upcoming Zune HD. In other words, when supplies run out, Zune 4, 8, 16, 80, and 120 are as good as dead, with only this year's model left standing."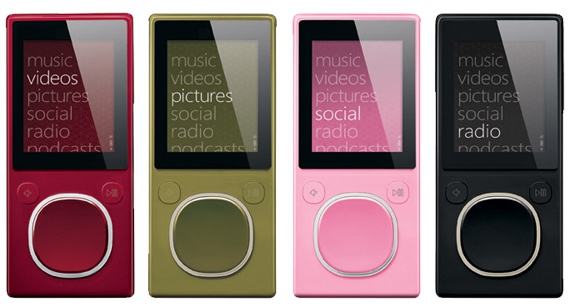 Alas, fair Zunes 4, 8, 16, 80, 120, we hardly knew thee. Jason mentioned a couple weeks ago that the flash models were on the outs, but I had no idea they'd be axing the larger capacity Zune 120 as well. This seems like an incredibly short-sighted move, as it leaves only the high-end luxury model as a compatible device with the Zune software. Apple has known for quite some time, and proven for even longer, that when users buy into a device / software ecosystem, it helps to have a variety of different players to choose from. I hope the Zune team delivers a pleasant surprise in the near future, but for now I'm not holding my breath.