Win a Zune Swag Bundle!
---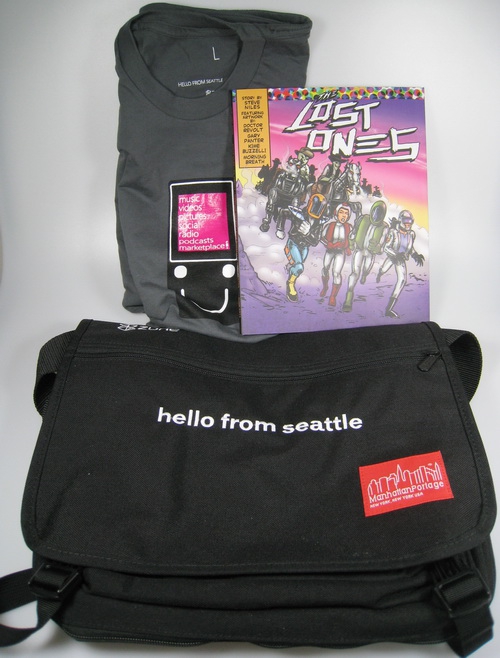 Back in March I was visiting with the Zune team for the Microsoft Global MVP Summit, and they gave the MVPs some take-away swag items. I figured I'd pass it along to one lucky reader of Zune Thoughts. The photo above shows what you'll get: a Manhattan Portage shoulder bag, customized with the Zune logo and the "hello from seattle" phrase; a limited-edition grey Zune t-shirt (size large), and a copy of Lost Ones, the Zune-comissioned graphic novel.
So what do you have to do to win? Post a message in this discussion thread telling me one of your favourite songs that's loaded on your Zune right now. What are you grooving out to? What gets your foot tapping? One post (one entry) per person, and the winner will be randomly selected. The contest closes on Monday the 4th of May at 12pm (GMT -7). Yes, that's a longer time line than most of our contests - I wanted to give everyone an opportunity to enter this contest. Photos of each individual item are after the break.