What Freebies Did You Get So Far?
---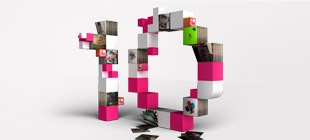 Phillip Dyson, a regular contributor to the forums, made a great post (I think anyway!) and I thought I'd give it a shout out here on the front page. His question is simple enough: What 10 songs have you purchased with your 10 freebies that you get every month as part of your Zune Pass? I've actually gotten 20 songs at this point since it renews your credits every billing cycle. I'm probably due for another 10 sometime soon too! What did Phillip get so far?
Follow You Home by Nickleback
Photograph by Nickleback
Savin' Me by Nickleback
Next Contestant by Nicleback
It's So Hard to say Goodbye by Boys II Men
The Crossroads by Bone Thugs N Harmony
Don't Let Go by Envogue
Don't Go Envogue
Mama Said Knock You Out by LL Cool J
Ring of Fire by Johnny Cash
I'll post my 'buys' to Phillip's thread which is where all the posts should go. BTW, you have good taste!