Zune 3.0 Now Available!
---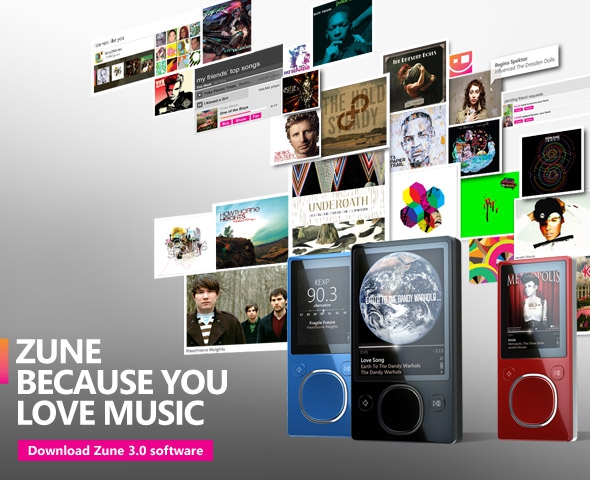 Zune 3.0 has arrived! You should already know what's new and improved, but in case you don't, here's the lowdown. On the desktop side, there's Mixview, Just for You, Now Playing, rich search functionality, and enhanced social features. On the device side, you can now access the Zune Marketplace wirelessly, plus enjoy Buy from FM, Zune Channels, games (Texas Hold 'Em and Hexic), audiobooks, and a clock. To download the Zune 3.0 software, simply visit Zune.net, or if you already have the Zune software installed, run it and wait for the update prompt. Once you have the Zune 3.0 software up and running, connect your Zune to download and install the 3.0 firmware.
We'll be covering all that's new in 3.0 as well as some other significant announcements later today. Stay tuned!