FCC Tests 120GB Zune. New Models on the Way?
---
"Ever since Samsung had announced their new 120GB 1.8-inch hard drive in April 2007, Zune fansites has been buzzing with anticipation of a new Zune fitted with the higher capacity drives. Now the wait is nearly over as the FCC publishes a test report (and I assume approves) of the new 120GB Zunes. The 120GB Zune pictured above looks identical to the 80GB Zune and that's expected since the hard drive is of identical size too. The firmware used is nothing special too - version 2.5 (1614). Oh and in case you were wondering about the radiation emissions test results, the Zune passed with flying colors so it won't fry your body parts. Good to know."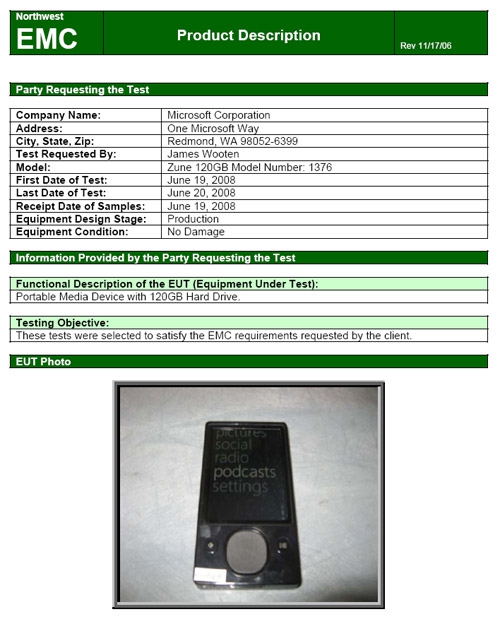 So I guess Microsoft is planning on releasing a 120 GB version of the Zune80 (Zune120?), which shows little change from its smaller-capacity brethren. Why Zune would release such a player now is baffling. It is too far away from the Holiday Season to be part of gen3 (Zune4, 8 and 80 were announced in October), and it doesn't look like a special edition. Hopefully Microsoft will give us some answers, and soon.