Belkin Acrylic Case For Zune 80
---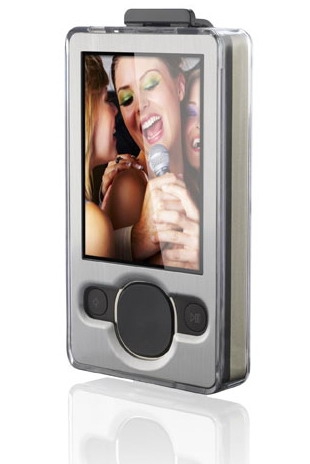 Belkin has been a provider of Zune accessories since the Zune 30s were released about 18 months ago, the majority of which have been cases. I've wanted a case for my Zune since I got it since I managed to scratch the screen on my Zune 30 pretty good and I didn't want the same thing to happen to my Zune 80. The only catch was I didn't want to hide my Zune under a case. I have a Zune Original and it seemed like it would be a waste if I couldn't see it! Fortunately Belkin released an acrylic case that looked like it fit my bill. So, does it?

The case itself is made of acrylic. The sides and back are completely clear while the faceplate has a brushed aluminum finish. The face plate is very easy to remove so that the Zune can be put in or taken out quickly. It provides easy access to the headphone jack and lock switch on the top and a synch cable can be plugged in on the bottom.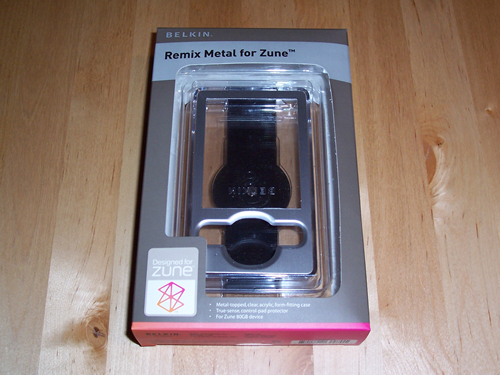 Accessing the controls while the Zune is in a case has always been one of my larger worries. The Zune's touch pad makes it so that you don't want to make it too difficult to move your finger around. Belkin did and excellent job here and the face plate actually slopes down around the controls, making it very natural to both slide around and easily press any direction on the d-pad as well as both buttons.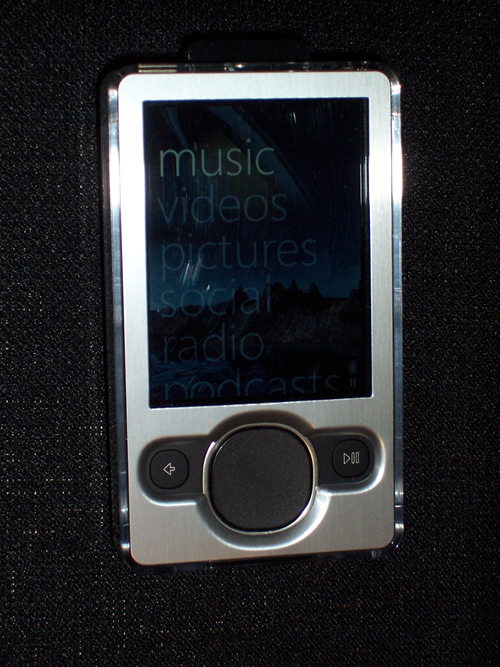 With the belt clip removed, the back is entirely clear and allows me to show off my cool Zune art. And speaking of the belt clip, this may be my favorite feature of the case. That I can clip the Zune onto my belt isn't that important since I won't do that very often. The best thing about the clip is that it doubles as a stand. The clip flips out and allows you to view your Zune more easily while watching video. This has been something I've needed for a long time. If you watch video on your Zune, a feature like this is a must have.




There are a couple things to be aware of if you use this case. The first thing to keep in mind is that while using the case you will be unable to place the Zune in a dock. I did try and even without any of the adaptors in, it just didn't quite fit. I wasn't really surprised and it's easy to remove the Zune from the case whenever you want to dock it, so it's not really a big deal. The only other thing to be aware of is that acrylic does tend to scratch. I can already see plenty of very fine scratches on the screen portion after only a few days of use. Fortunately they are impossible to see while the screen is on.

So would I recommend this case? Absolutely! I'm very picky when it comes to the case I put my Zune in since I would prefer to go without one at all. This case provides an excellent combination of protection for the Zune while allowing easy access to all of the functions you need to use it. It also is quite attractive and while I didn't really care for the brushed metal right away, it has actually grown on me. When you add the multifunction belt clip on, this case is a real winner!

David Tucker is a software developer who writes for Zune Thoughts in his spare time. He is a fan of all things technology. If it runs on electricity, he wants it! He currently resides in the subtropical paradise of Florida.