Cases!
---
GotZune has the drop on some new cases, recently posted to Zune.net's accessories section.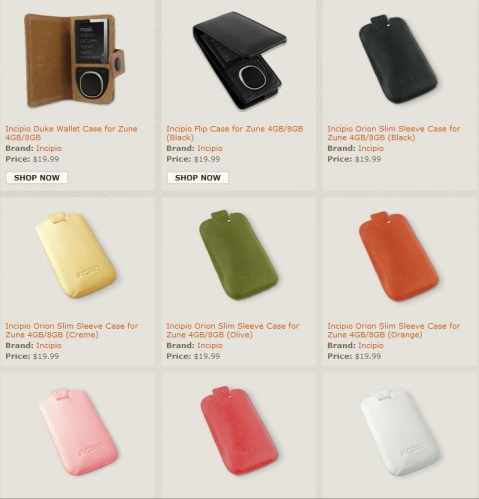 GotZune reports on 5 cases for each the larger and smaller-capacity players that come in a variety of colors. Though all but one in each category are from Incipio (the others are first-party Microsoft originals), they're all fairly decent-looking and will work well for their respective uses.
While not quite the torrent of cases heretoforth promised, it's nonetheless a good start. I imagine we'll be seeing more of these as the reviews come out and the aftermath of the Holiday season necessitates fancy outfits for everyone's fancy new toys.
Note to Incipio and Microsoft: I have an 80 that needs a new winter coat. Let's work something out.