Zune & Incubus Hit Tampa
---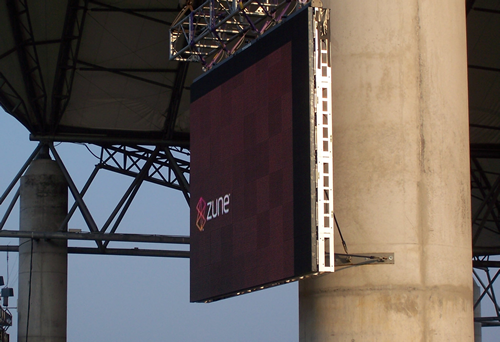 On Thursday, August 30th, Incubus rolled into the Ford Amphitheater in Tampa, FL. This concert was part of the Live Nation tour that Microsoft is a sponsor for to promote the Zune. This concert was also one of the locations featuring a "Zune Zone" that would allow the first fifty people to claim a spot in a VIP section complete with comfortable chairs and service during the concert. Thanks to Ceaser Menendez over at Zune, I got to go experience all of this first hand. How was it? Read on in my (image heavy) concert review to find out!

6:40 PM - We've arrived at the Ford Amphitheater and went straight to the Zune booth. They were pretty cool and wanted to answer all our questions. There is a bunch of Zune advertising around but I think it should be more prominent.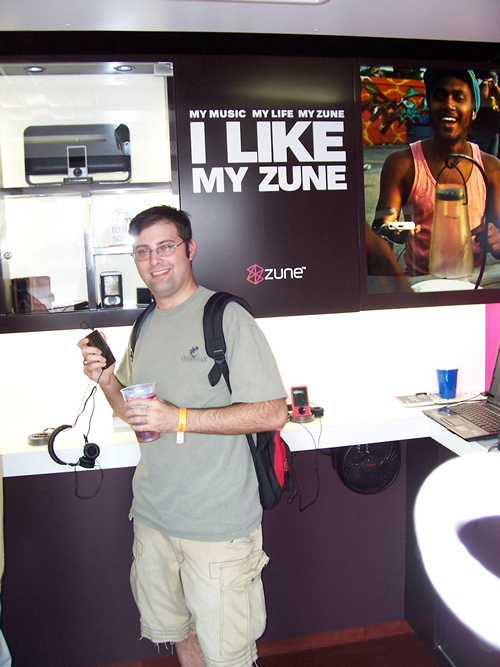 6:59 - First band is on. Dunno who they are but they're pretty good!

7:03 - Simon Daws. That's who they are!

7:10 - No one else is in the Zune Zone 8(

8:03 - I moved...I have really good seats for the concert so I've abandoned the Zune Zone. And have plenty of um...coke...to drink. I can see other people in the Zone now...hopefully there are more before it's over.

8:10 - The band on now is "The Bravery" from NYC. They're good...I like them. Going to see if they're on Zune pass. And by the scent in the air I know the concert has begun. I'm sure you know what I mean.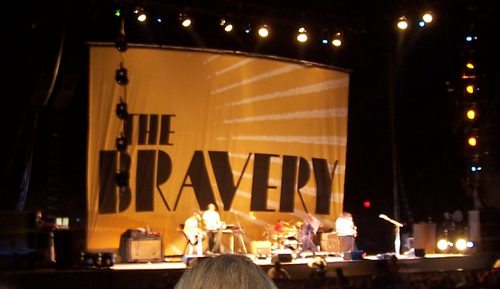 8:16 - I would like to mention I am writing this via my T-Mobile MDA running windows mobile 5. Take that iPhone!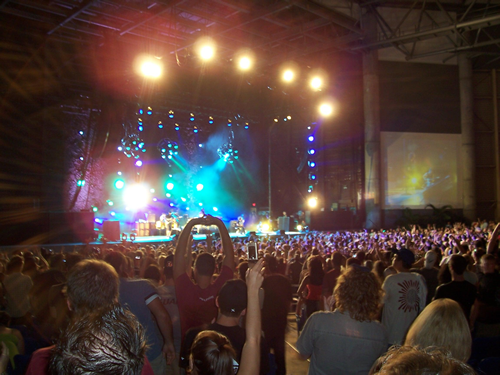 8:23 - "The Bravey" is done. Next up is Incubus! I can't wait to hear Stellar live. I love that song.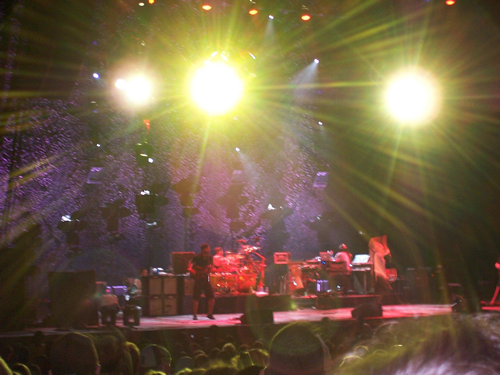 8:27 - I think it's time for more Coke before Incubus comes on!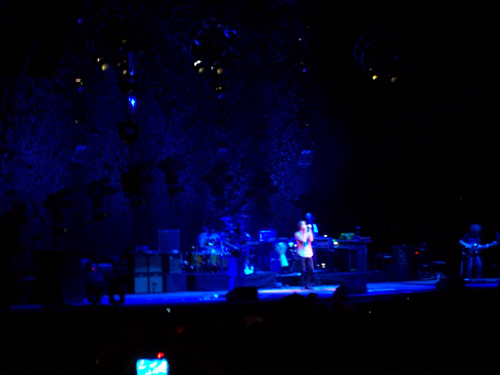 9:04 - Here we go!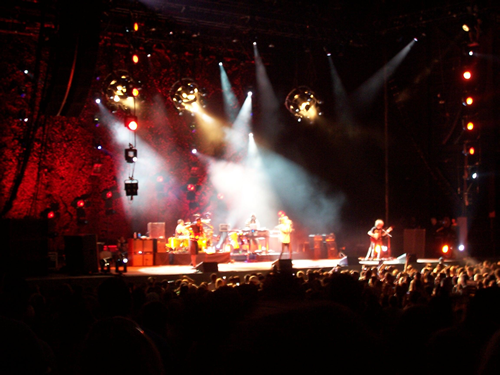 10:06 - Wooooo! Guitar hero solo!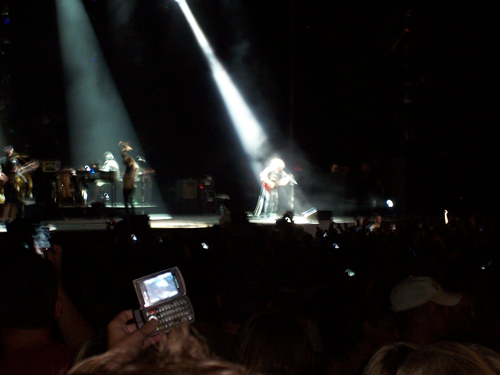 10:24 - Taunting us! We want more!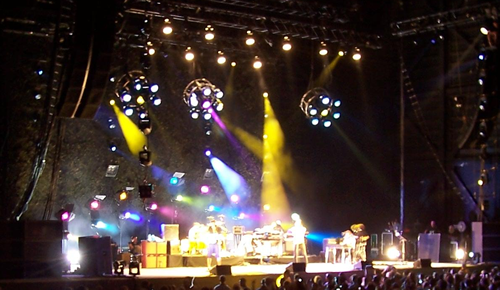 10:43 - Stellar live ROCKS! Concert rocked majorly. Zune rocks. Go buy one.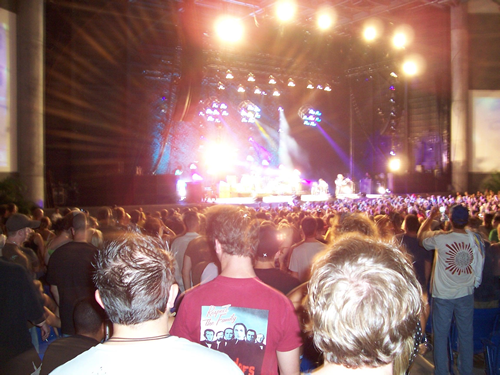 10:57 - Got the last t-shirt in XL that I wanted. This night is complete. Time to take this bus home.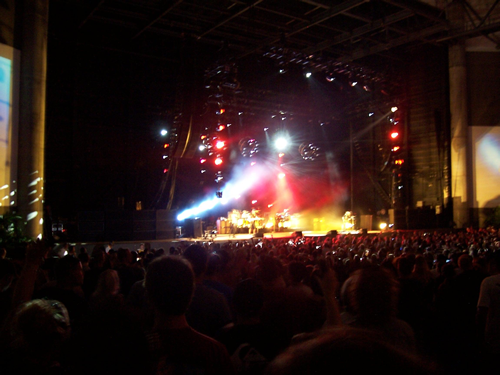 Ok, that was all written while I was at the concert. I think I became a little less coherent by the end there which may be apparent in my little up-to-the-minute log. I didn't realize how bad I'd gotten until I woke up today and the room was still spinning! I want to thank Ceaser Menendez over at the Zune team for giving me the opportunity to see it with some pretty good seats.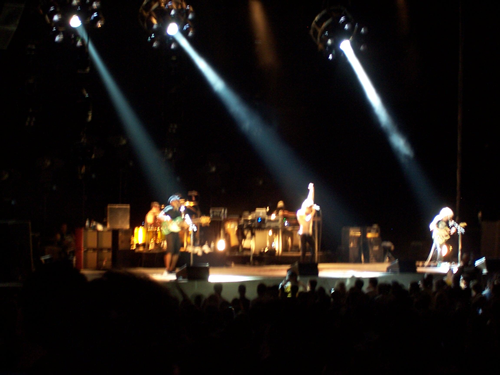 Just a quick concert review. Ford Amphitheater is a great venue here in Tampa. I love outdoor amphitheaters. The opening band was ok but the "The Bravery" is definitely up and coming. They're defiantly worth looking up on Zune Pass to hear some of their music. Incubus was, of course, awesome. They played a blend of old and new songs but did make sure to hit all of their top hits. Stellar is one of my favorite songs from them and one of my favorite songs period. Its definitely cool to hear it live. Performance wise, I wouldn't rank Incubus as one of the better 'live bands'. Sound wise, live is always awesome. But some bands (like BNL) really know how to work the crowds. It wouldn't stop me from seeing them again live. The music was the important part!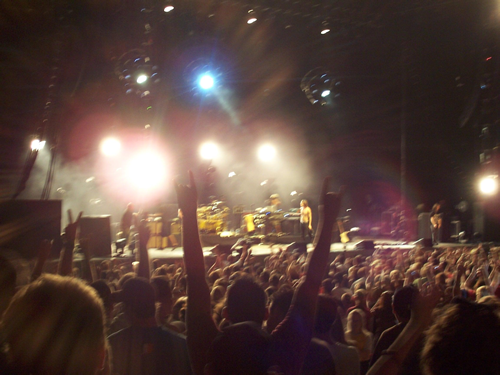 So the concert was fun but what about Zune's presence there? It was cool to see it there and the Zune booth had a steady stream of people in it. It was a nice display too and plenty of staff that was ready to answer Zune questions. People were directed there right when they walked in as they were handing out little cards to go see it.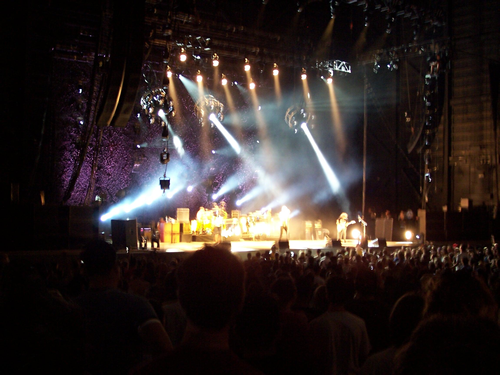 The Zune Zone was on the opposite end of the spectrum. My three friends and I were the only ones that showed up at the beginning. If I had a lawn ticket I'd have loved to sit there since its on the lawn but with comfortable chairs and lots of space. Only problem is by the end of the concert, only two more people showed up for it. Unless you're a Zune owner who's really into reading about news on it, you'll never know about these Zune Zones.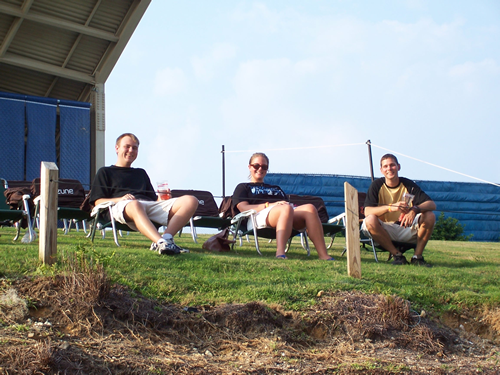 My suggestion is to let the first fifty people who go to the booth go sit there if they want to. Why not? The other two people with me were friends of my roommate and they left saying how cool the Zune was and liked the t-shirts they got. (Brown t-shirts I might add) Why wouldn't Microsoft want fifty people in there always? Are you listening, Microsoft? Fill up those Zune Zones! Don't let it be super exclusive to people who only check the website. And that's all for now...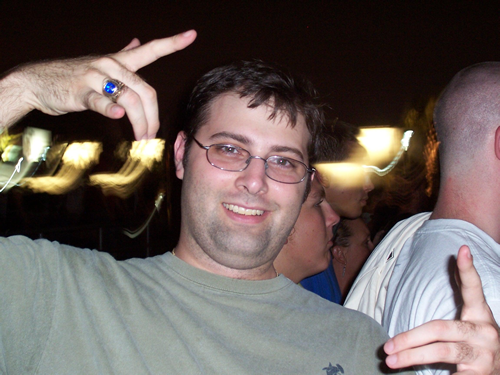 David Tucker is a contributing editor for Zune Thoughts and is a big fan of rock and all things technology. He lives in Tampa, FL where he works as a software developer.