Updates to the Macbook Line From WWDC 2012
---
"Along with updating the existing MacBook Air and MacBook Pro models, Apple has reinvented the MacBook Pro with a Retina display, as announced at Apple's Worldwide Developer Conference keynote on Monday."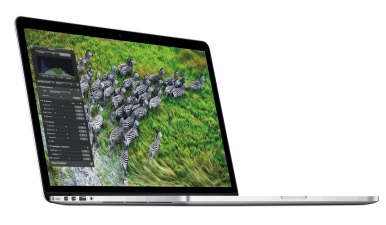 Thorough run through of the updates by Macworld from WWDC on the Macbook line. If that isn't enough, over at HardMac they also have a nice list of all the updates, located here. I don't plan on upgrading anytime soon from my Macbook Air 128GB SSD, but if I did, I must say the Macbook Pro line is really tempting. What are your thoughts on these updates to the line?
__________________
iPhone 4, 1.6 GHz Core 2 Duo MacBook Air, Apple TV, 2.66GHz Intel C2D Mac Mini, 1TB TC, Airport Extreme,several iPods and an iPad, 32GB Wi-Fi version.
Follow me
on Twitter.