Keychain Battery From Mophie
---
"Imagine the scene: You're in the middle of a particularly intense iPhoneography session, and the photos you're getting are gold. You snap one keeper after another and then shift over to SnapSeed or some such app to really spice things up. But you're so engrossed in the process of editing that you don't notice your iPhone's battery is almost dead until you get the dreaded pop-up warning."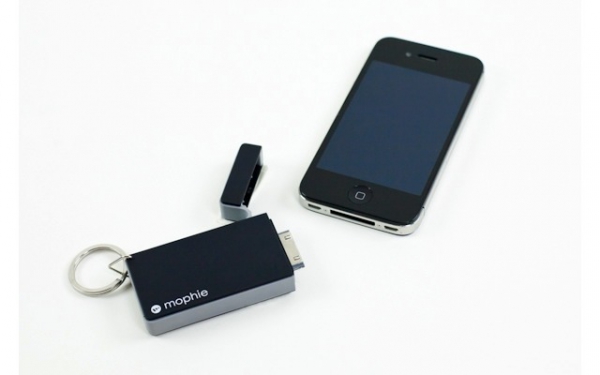 At only $35.00 USD, it's not that bad of a price for some extra battery life from Mophie. I don't run into this problem myself but if I were on the road a lot and depended on my iPhone, I might pickup this thing for some extra peace of mind. It only gives you about 30% life but that might be all you need to get you to the next power outlet.
__________________
iPhone 4, 1.6 GHz Core 2 Duo MacBook Air, Apple TV, 2.66GHz Intel C2D Mac Mini, 1TB TC, Airport Extreme,several iPods and an iPad, 32GB Wi-Fi version.
Follow me
on Twitter.