Halopad, One of Those "Why Didn't I Think of That" iPad Stands
---
"The Halopad is - not surprisingly - an iPad stand in the shape of a halo. Not that you'll find this halo floating over the heads of saintly prophets - instead it is simply a chunky, lightweight plastic ring which has slots cut into it for propping the iPad at various angles. It's simple, it's cheap, and it's not ugly."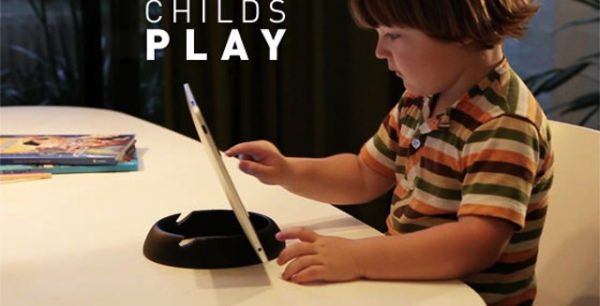 It's usually the way I feel about most Kickstarter projects though, "why didn't I think of that?" If you get in early, you will save $9.99 USD off the future retail price of $29.99 USD.
__________________
iPhone 4, 1.6 GHz Core 2 Duo MacBook Air, Apple TV, 2.66GHz Intel C2D Mac Mini, 1TB TC, Airport Extreme,several iPods and an iPad, 32GB Wi-Fi version.
Follow me
on Twitter.