Metro Style IE10 Gets Flash... Sort Of
---
"Internet Explorer 10 in Windows 8 will include a bundled, integrated version of Adobe Flash, and the Metro-style browser will support the use of Flash on a limited number of sites."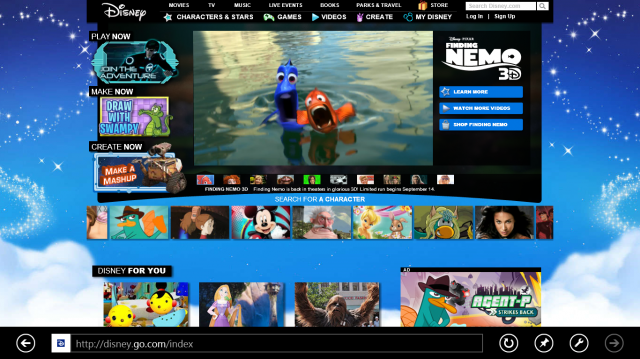 According to Within Windows and winunleaked.tk, the Metro style version of Internet Explorer 10 browser in Windows 8 will include an embedded version of Adobe Flash. Microsoft had previously announced the Metro style IE10 will not have support of plugins and since the Adobe Flash version destined for the Metro IE10 is integrated and embedded, they are still technically within those parameters.
The version of Flash on Metro IE10 will not be able to play all flash pages. Sites will have to be included on a whitelist in order for the site to work on the Metro IE10. If they are not on the whitelist, users will have to view it in the desktop version of IE10.