Four Years of the App Store
---
"It's been almost four years since Apple debuted its App Store platform for iOS (and then the Mac), and MacStories has an in-depth look back at that time."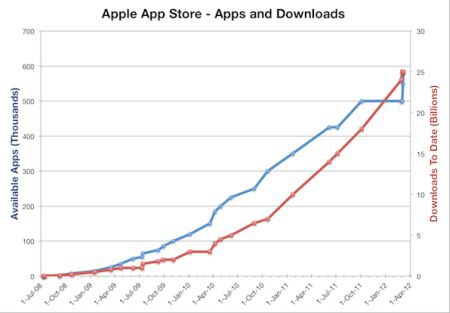 From nothing to an industry that supports over 500,000 jobs and millions of dollars in sales. Impressive growth wouldn't you say? The bigger question is though, what is in store for the next four years? What are your thoughts?
__________________
iPhone 4, 1.6 GHz Core 2 Duo MacBook Air, Apple TV, 2.66GHz Intel C2D Mac Mini, 1TB TC, Airport Extreme,several iPods and an iPad, 32GB Wi-Fi version.
Follow me
on Twitter.