Learn About and Purchase Art With Art Circles for iPad
---
"I have a friend who is all about art. When she talks about any subject dealing with art she borders on pretentiousness as she slings about the names of different artists (living or dead), the people she's met, her near-fame, and so on."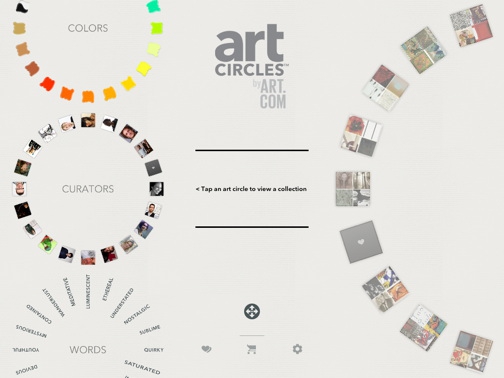 If you want to be in the know, this free app called Art Circles fits the bill. This app covers all kinds of art so you can be "in the know" about a wide variety of artwork. And not only can you share the art you like via email and Facebook, you can also buy the art you like via the app. The coolest thing is you can actually put the artwork on a photo of the wall you are thinking of using and you can see how it would look.
__________________
iPhone 4, 1.6 GHz Core 2 Duo MacBook Air, Apple TV, 2.66GHz Intel C2D Mac Mini, 1TB TC, Airport Extreme,several iPods and an iPad, 32GB Wi-Fi version.
Follow me
on Twitter.