Olympus Announces Tough TG-1 iHS
---
"Olympus has announced the Tough TG-1 iHS, a high-end rugged, waterproof compact camera. The main selling point of the camera is its 25-100mm equivalant F2.0-4.9 zoom lens. The TG-1 is tougher than previous Tough models, being waterproof to 12m (40ft) and shockproof from a height of 2m (6.6ft) and will have optional waterproof fisheye and telephoto converter lenses available."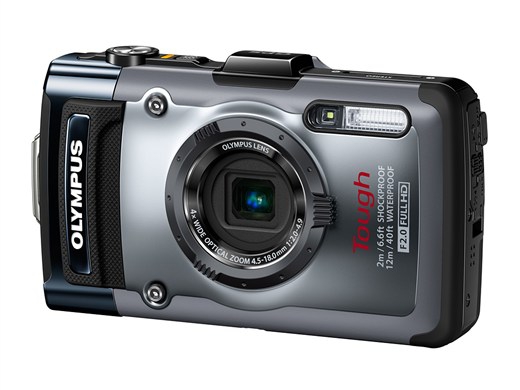 What is iHS supposed to mean? Anyway, this is a new Tough camera with increased specifications from the previous models. In particular, the 4x 25mm-100mm equivalent f/2.0-4.9 zoom lens is faster than many other cameras in its class, especially at that wide end with the f/2.0 aperture. The camera has a 12 megapixel back-illuminated CMOS sensor which is stabilised, a 3" VGA OLED screen (but in Pentile layout), 1080p video mode coupled with a 10 FPS still shooting mode at full resolution or 60 FPS at 3 megapixel, and built-in GPS. As with a rugged camera, it features waterproofing and shockproofing. The camera also promises to feature AF technology from the PEN cameras, so hopefully it will be quick (I do suspect the technology is more on the software side). Oh and what modern Olympus camera is without the Art or Magic Filters? Available in June for US$400.
__________________
Baka. Soku. Zan. - The justice behind the dysORDer.