DxOMark Declares D800 for Best Camera Imaging Sensor
---
"The two Nikon full-frame cameras, the D800 and the D4, occupy the top two places in the full-frame category. Simple and efficient. Still, be careful: as ever, in this review we are discussing only the D800's RAW-image-based sensor results."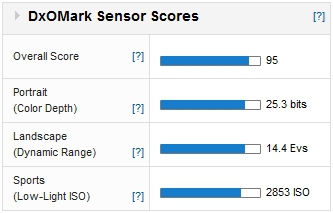 Before I continue, bear in mind that DxO tests camera sensors at a very technical level, and is weighted accordingly to their own system, which you may or may not disagree with. Regardless of the actual "score", the D800 has been rated very highly by the team at DxO, and comes close to $30,000 medium format camera backs! This is an impressive feat, regardless of how you look at it. I expect one heck of a rush for this camera, despite its price. I am now tempted just a little bit...
__________________
Baka. Soku. Zan. - The justice behind the dysORDer.