Canon Announces Speedlite 600EX-RT and Other EOS System Accessories
---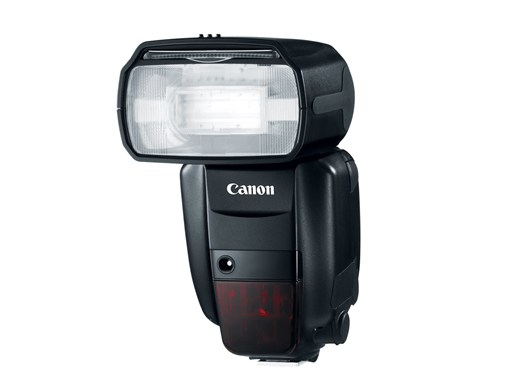 To go along with the EOS 5D Mk III, Canon has announced a number of accessories. The first is something that anyone with a Canon EOS camera can use: The 600EX-RT flash. It is the new top of the line flash, and the new trick it packs is a radio transceiver that allows it to communicate with 15 other 600EX-RTs at up to 30 metres (about 100 feet). The advantage of radio over the current existing IR implementation is greater reliability in outdoors during the day, and also not needing line-of-sight between the flashes. I think Canon has just killed a chunk of Pocketwizards's customer base. In case you just need the trigger, there is also the ST-E3-RT, which is like the ST-E2, but radio instead of IR-based. The listed guide number is a pumped up figure of 60m at 200m; I have not been able to get a truer figure at a more common focal length (eg 35mm) to make comparisons with. The 600EX-RT and ST-E3-RT will be available in end of March for US$630 and US$470 respectively. Read on for the other accessories!
The WFT-E7 is a wireless transmitter featuring 802.11 a/b/g/n modes, and also packs a gigabit Ethernet port for wired connections. When connected, the camera can also be accessed remotely from the web, not too dissimilar to Nikon's D4. There is also Bluetooth, but it is only for linking with GPS receivers. The WFT-E7 will be available in end of April for US$850.
The GP-E2 is GPS reciever with a compass that also records direction data in addition to coordinates in the images EXIF. It is meant to work with the EOS 1DX, the 5D III, and the 7D (after a firmware update). Available in end of April for US$390.
Finally, the BG-E11 is the battery grip for the EOS 5D III. If you are like me, you will get this for improved handling and increased battery life. Available in end of April for US$490.
__________________
Baka. Soku. Zan. - The justice behind the dysORDer.