Secure Your iPhone With The Mounty
---
"If you're a cyclist then you know it's Sophie's choice when it comes to securing your iPhone."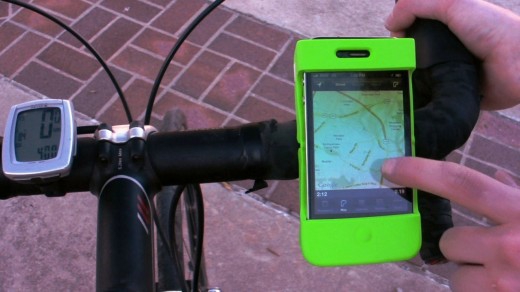 From the pics over at the Kickstarter page, you can also secure your smartphone (any smartphone it appears although this is optimized for the iPhone 4/4S) to stroller, motorcycle or shopping cart. They aren't fully funded yet but you have the rest of February to make a decision before it either gets funded or closed down. Nice idea for anyone that is active on two wheels, and hopefully it would work for an iPhone 5 too.
__________________
iPhone 4, 1.6 GHz Core 2 Duo MacBook Air, Apple TV, 2.66GHz Intel C2D Mac Mini, 1TB TC, Airport Extreme,several iPods and an iPad, 32GB Wi-Fi version.
Follow me
on Twitter.