Reader X for iPad, A Different Take on News Readers
---
"If you're looking for a Google Reader client that's rather a little different from the rest of the bunch, consider purchasing and downloading Reader X for iPad ($1.99)."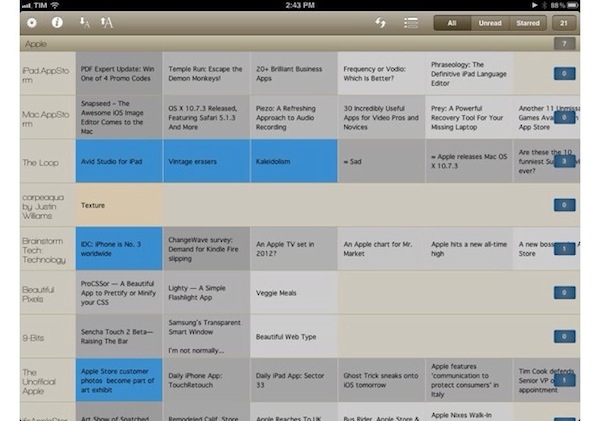 I kinda like the looks of this, as you can tell right away what you have read and what you haven't based on the colors of the boxes. I have way too many readers now, but I'm tempted to try this one since it's just $1.99 USD in the iTunes Store [affiliate link]
__________________
iPhone 4, 1.6 GHz Core 2 Duo MacBook Air, Apple TV, 2.66GHz Intel C2D Mac Mini, 1TB TC, Airport Extreme,several iPods and an iPad, 32GB Wi-Fi version.
Follow me
on Twitter.