iKeyboard for iPad
---
"Before the 2012 edition of the expo wrapped yesterday, I had the opportunity to take one last pass on the exhibit hall floor to check out what the Saturday crowd was showing interest in. There was one product that grabbed my interest as a writer, especially considering how much I use my iPad for creating articles."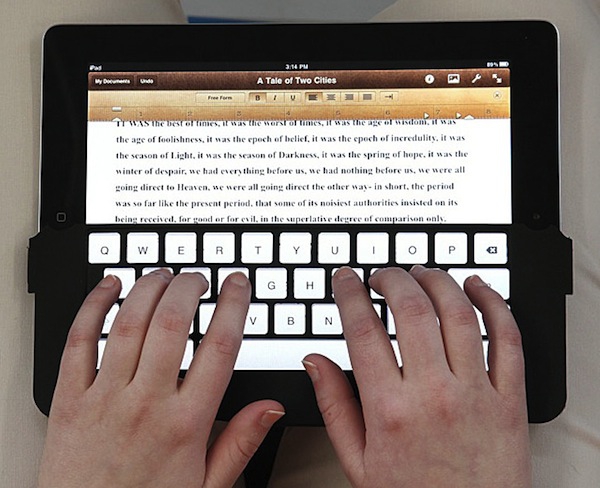 I don't like the idea of having to carry around a keyboard to use with my iPad, since if I'm going portable I don't want to carry a lot of stuff. But this device, since it attaches to your iPad and doesn't take up a lot of room if you use a case might be just the ticket. I don't usually have a problem using the on screen keyboard though, but if you do and want to give this a try, you can find the iKeyboard at Amazon.com for $35.00 USD.
__________________
iPhone 4, 1.6 GHz Core 2 Duo MacBook Air, Apple TV, 2.66GHz Intel C2D Mac Mini, 1TB TC, Airport Extreme,several iPods and an iPad, 32GB Wi-Fi version.
Follow me
on Twitter.