In Memory of Steve Jobs on the Cupertino Campus
---
"Apple is continuing to enculturate the legacy of Steve Jobs, this time by placing memorable quotes and iconic images of their late co-founder around their Cupertino campus."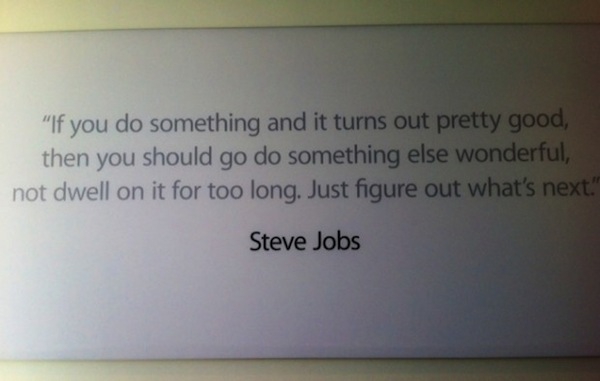 Pretty cool idea and what a great way to celebrate his life and work at Apple's campus.
__________________
iPhone 4, 1.6 GHz Core 2 Duo MacBook Air, Apple TV, 2.66GHz Intel C2D Mac Mini, 1TB TC, Airport Extreme,several iPods and an iPad, 32GB Wi-Fi version.
Follow me
on Twitter.