Manfrotto Unica VII Messenger Bag ~ Near Perfect Camera Bag
---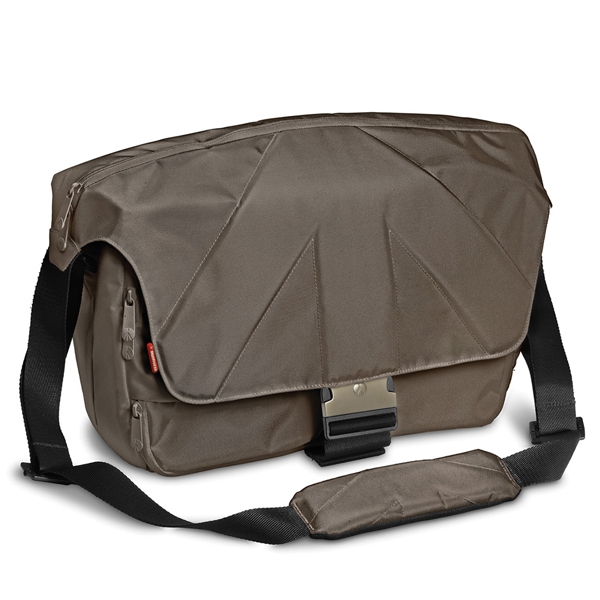 Product Category: Camera Bag
Manufacturer: Manfrotto
Price: $50 - $99 USD
Holds: DSLR with lens attached as well as 1 to 2 other lenses, 17" Macbook (15.4" laptop) and personal effects.
Specifications: Product Height 12.2", Product Width 7.5", Product Depth18.9",Product Weight 2.2 lbs.
Pros:
Lightweight;
Cost Effective;
Lots of Storage Space.
Cons:
Shoulder Pad is not Comfortable;
No Regular Tripod Attachment;
No Easy Access Side Pockets.
Summary: The Manfrotto Unica VII Messenger Bag is a great camera bag for photographers on the go or who travel frequently. It is stylish and has an easy access top zipper that lets you get to all your gear in a hurry. That same zipper makes it easy to grab your laptop out for airport security checkpoints and, yes, the whole bag is carry-on friendly for both domestic and international flights.
The ability to carry a pro body with a battery pack attached and a 17 inch laptop along with other lenses and equipment without weighing a ton or requiring you to stop and find a place to sit your bag down in order to access your equipment is a lifesaver. The messenger bag style makes it easy to carry around all day and doesn't scream "I have an expensive camera in here!". The price point on this can't be beat - at $50 - $100, it easily compares to bags twice the price.
A Camera Bag and More
No matter what your level of expertise, if you have spent good money on a nice SLR or DLSR, you are going to need a decent camera bag. I've been shooting professionally for 27 years and I feel like I have spent half that time just trying to find the "perfect" camera bag. Of course, there is actually no such thing as the "perfect" camera bag. It is as elusive as Big Foot or Nessie. I'm gonna go out on a limb here and say that if you just need one camera body with you, the Manfrotto Unica VII Messenger Bag comes pretty close.
In theory, the purpose of a camera bag is the ability to carry around your camera, lenses and other gear in a protective case. In real life, that purpose includes accessibility. Buying an expensive camera doesn't help you at all if you miss "the shot" because you were trying to get your gear out of the bag. The beauty of the Manfrotto Unica VII Messenger Bag is that it does both and it does it well, all while looking stylish and remaining compact.
Finding a Bag that "Just Works"
Camera bags have come a long way over the last decade or so. Manufacturers are finally figuring out that accessibility, style and function have as much or more to do with choosing a camera bag as protection. I recently purchased the Canon 5D Mark II and with it, my search for the right camera bag began again. It is one thing to find a compact, messenger style bag for a DSLR, it's another thing to find one that fits a pro body with a battery grip attached and a 17 inch laptop.
The first bag I bought was the Canon Deluxe Gaget Bag 10EG. It was recommended with the camera and for only $60 bucks I thought I would give it a shot. That was possibly one of the worst camera bags I have ever used. It was boxy, bulky and hardly carried enough gear. It looked like it was from the 70's and, of course, it did not have space for the laptop. The second bag I bought was a Tamrac CyberPro Express. At $250 bucks, it certainly did a lot, it rolled, carried a laptop and fit my DSLR (2 actually), all my lenses and a ton of other gear easily. The downside was it was HUGE, it weighed almost 10 pounds completely empty. Had its massive size allowed me to also carry my shoulder mount and some other video equipment, I probably would have settled on this monster and called it a day. Alas, it did not, so back to the drawing board.
I found a review on the Tenba Messenger bag and it seemed to have all of the features I wanted; compact size, messenger bag style, it fit a DSLR, 2 lenses and a laptop and it was cute. They even had it in purple. (I'm a pro first, but I am also a chick, so don't hold it against me that I bought a purple camera bag). The price was $109 bucks and I actually really liked this bag. The main downside is that it my camera just wouldn't fit with the battery grip attached. I had to remove it and store it separately every time I put the camera away. This also took away from space as the battery pack took up one of the lens slots. I also wished there had been at least a few roomy pockets on the sides or front, but there were not. I figured this was the best I was going to find at the moment and settled on the Tenba.
A few weeks later, I was out at Best Buy upgrading my phone when I spotted the Manfrotto Unica VII Messenger Bag. It looked very similar to the Tenba bag, but a little taller. I realized that this was because there was a bottom zipper that led to a big, roomy, padded compartment on the bottom of the bag that was perfect for storing bulky items. The bag was on sale for $79 (down from $99) so I bought it in the color "cord" which is a brownish grey color, and brought it home to see how it compared to the Tenba.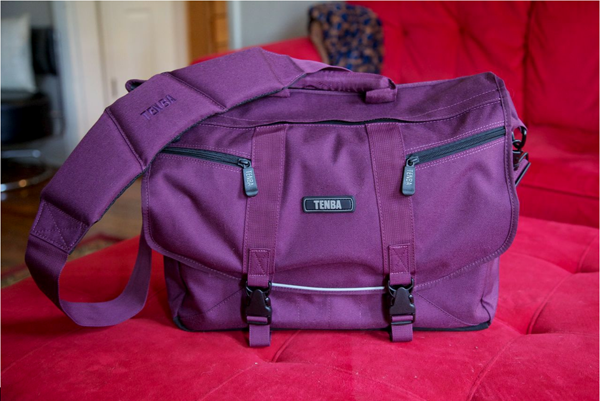 Figure 1: The Tenba Messenger Bag (Large). Seen here empty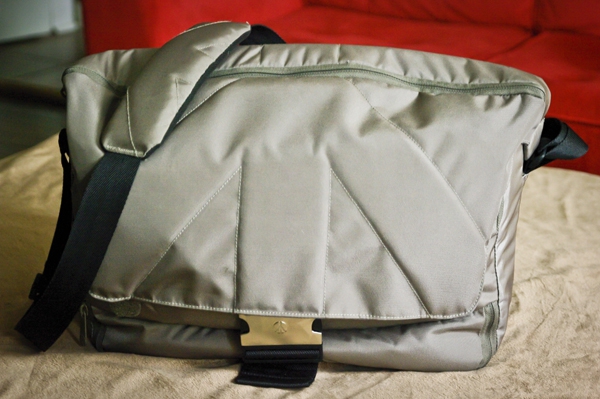 Figure 2: The Manfrotto Unica VII Messenger Bag. Seen here fully loaded with all my gear
The Manfrotto Comparison
There really is no comparison. The Manfrotto is heads and shoulders above the Tenba bag in space and function. While both bags have the top zipper for easy access, the Manfrotto also allows me to reach the front pocket zipper from the top. Better news is that I don't have to remove my battery grip every time I put it away. It fits neatly in the shooting position with the lens attached and still leaves me room for additional lenses, a flash, the laptop and other various accessories.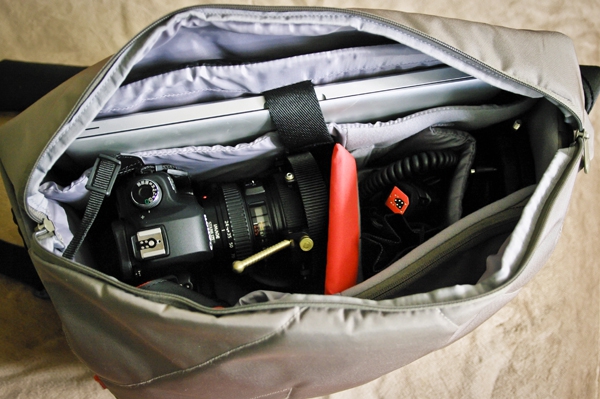 Figure 3: Everything fits nicely with the battery grip and laptop, additional lens, flash, TTL cord and still has some wiggle room. I can also access the front zipper pocket from here.
Unlike the Tenba bag which has a fold up pocket that tucks inside the bag, making it near impossible to reach or find any of the items in it, the Manfrotto has this pocket on the outside under the Velcro flap, but it can be accessed from the top zipper as well. It has way more room for items than the Tenba bag and is far better in design and access. The center pocket is marketed specifically for the Manfrotto "Pocket" tripod. It has the Pocket Tripod logo and they are even nice enough to give you a little card tucked in there with ordering information. (This was a little tacky for me.) I don't mind little cards attached to the bag along the price tag, with photos or suggested items. But this was like saying "Now you can't use this pocket for anything but The Manfrotto Pocket Series Tripods". But hey, a pocket is a pocket to me.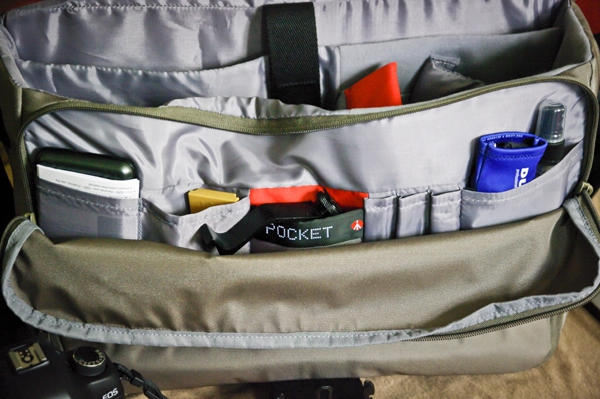 Figure 4: The front facing pocket can store the Manfrotto pocket tripod, cell phone, cards, lens cleaning kit, pens, notebook, spare batteries and more.
There is a nice slim pocket on the backside of the bag for magazines or notebooks. I use mine for a rain cover and a reflector.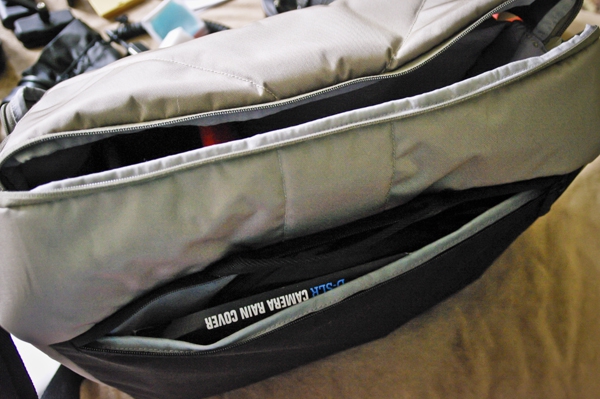 Figure 5: Back, slim pocket
The Manfrotto Comparison (Continued)
Of course, for me, one of the biggest sellers on this bag was the bottom compartment. It's fully padded so you could easily store flashes or lenses down here. On the website, they say it is for a tripod, but none of mine fit (not even my Manfrottos). Neither do my monopods. Once again, they've got you roped into buying one of their specific travel pods to fit it. Even with a pod, you could still carry more gear down here. I carry my rocket duster, clamps for my reflector, a cord keeping pouch, batteries, gaff tape and other miscellaneous items and it is nowhere near full. The compartment is about 3 inches tall, 7.5 inches deep and 12 inches wide. I don't know why or how it took someone so long to figure this out, but having this one big extra space on the bottom of the bag is a spectacular feature.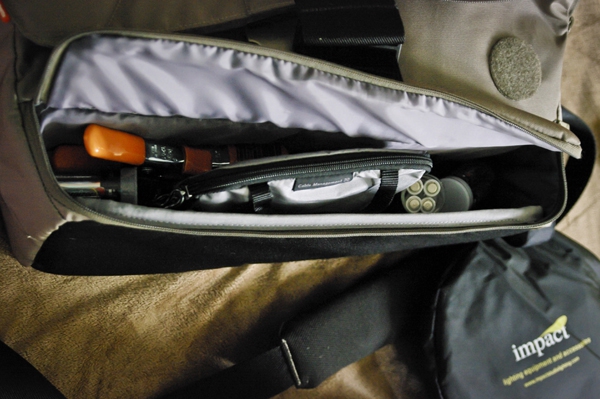 Figure 6: bottom compartment (bag is laid flat, the zipper opens the compartment to the front of the bag)
In keeping with the tradition of Manfrotto, the bag seems really sturdy in construction. It has a large metal clasp on the front with a tightening strap. The clasp has the raised Manfrotto logo on it, but it is very subtle. Speaking of the logo, this clasp, the tips of the zippers & one tiny tag on the bottom of the front flap are the only place on the outside of the bag that we see the Manfrotto logo, unless you count the decorative stitching on the outside of the bag that mimics the shape of the "M". Well played Manfrotto, well played. You just cancelled out all my pocket tripod marketing complaints with tasteful and discreet logo placement on the rest of the bag.
Other features include heavy duty Velcro that holds the front flap in place, metal zippers, reinforced stitching and the whole bag is water repellent.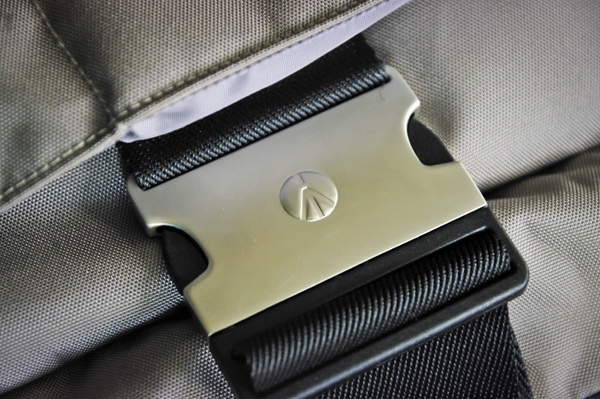 Figure 7: Buckle and tightening strap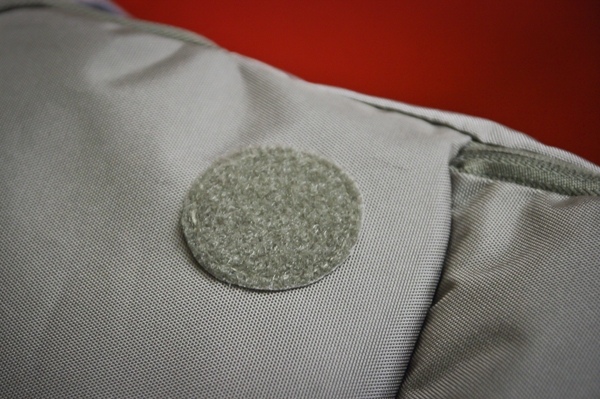 Figure 8: Heavy duty Velcro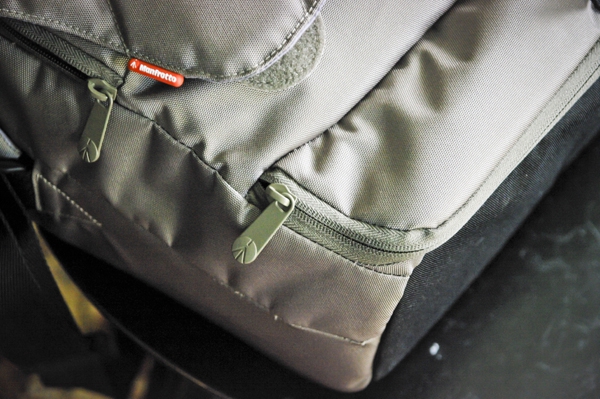 Figure 8: Metal Zippers. The tag is the only place we actually see the word "Manfrotto" on the entire bag.
This bag really packs away the gear. It holds all of my necessary equipment and then some and does so in a tight, neat, easy to access package.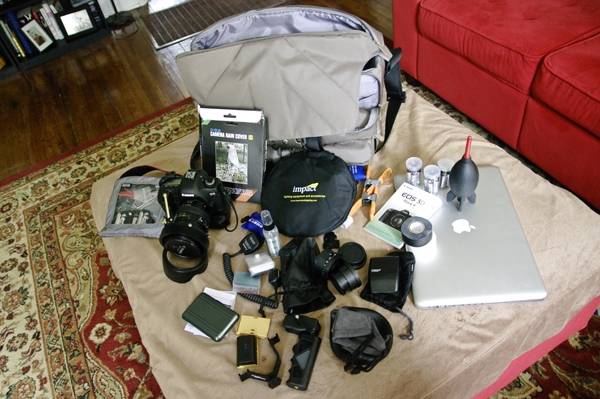 Figure 9: Everything emptied out of the bag. Canon 5D Mark II with battery grip and focus ring, Speedlight flash, 2 holga creative lenses with 2 filter packs, Macbook Pro 17 inch, Light reflector, rain cover, Lens hood, cable storage pouch, lens cleaning kit, TTL cord, extra battery, Off camera sound and light shoe for video shooting, camera grip handle for video shooting, extra cards, rocket duster, spare batteries, gaff tape, reflector clips, camera manual and lens pouch.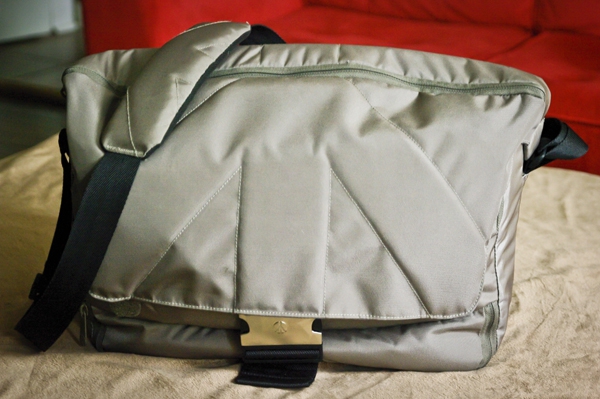 Figure 10: Bag fully loaded with everything you see above
Room For Improvement
If there is anything I would change about this bag, it would be a more comfortable strap. While this bag will carry a ton of gear, all of that gear can get heavy and the shoulder strap on this bag digs in pretty good. This is not a good thing. The shoulder strap should be one of the most important aspects of a good bag. I find myself switching shoulders pretty frequently with this one and it really hurts. A wider, better strap would alleviate that problem easily. I will probably buy another strap and replace the one on this bag. Sadly, now the overall aesthetics of the bag will be compromised in doing so.
I would also like to see a couple of wide side pockets with elastic or drawstrings to stow a lens in quickly or a cell phone without having to zip it up in the bag or go in the main compartment to get it.
I know it's a silly request but more colors would be nice. I am sure gonna miss that beautiful purple that the Tenba came in. There is just no excuse in this day and age to not take aesthetics into consideration. Photography is not now nor has ever been a "man's" game. So please, let's start taking women and their style needs into consideration. And I'm not talking about those tacky, plastic, terrible looking handbag knockoffs that are supposed to be camera bags. We ladies don't want another purse, we want a beautiful camera bag. It's just not too much to ask.
Lastly, I know Manfrotto has the pocket tripod series and I know they are marketing the heck out of it right now. But please, on a bag this good, there is no reason to have specifically designed pockets for their pocket series pods and no place to strap a regular tripod.
Conclusions
This is damn near the perfect camera bag. That bottom compartment is ingenious and making it large enough to fit a pro body with a battery pack and a laptop without becoming bulky is just great design. Easy access to your gear through the top zipper is great for shooters on the go or for photographers working events, sports or weddings. Just zip, grab and go!
Let's not forget also that the whole thing is domestic and international carry-on rated. No more trying to figure out how to get your camera, purse and laptop on board a flight, Manfrotto has solved that problem in one stylish, compact, and functional bag!
This is a must have for photographers who need to be mobile or who travel frequently!
Stacie Huckeba is a photographer and video producer based in Nashville TN. She has over 25 years experience and works with celebrities and high profile clients. She resides in East Nashville with another tortured artist and two extremely spoiled rescue dogs.You can find more of her work at www.imagesbystacie.com

Do you enjoy using new hardware, software and accessories, then sharing your experience with others? Then join us on the Thoughts Media Review Team! We're looking for individuals who find it fun to test new gear and give their honest opinions about the experience. It's a volunteer role with some great perks. Interested? Then click here for more information.