ASUS Announces New High-End Tablets
---
"Flustered with the original Transformer Prime you just purchased? We'd advise you to have a seat. ASUS just took the wraps off an all new Transformer Prime (the TF700T) here at CES, which is presumably designed to rival Acer's newly-announced Iconia Tab A700."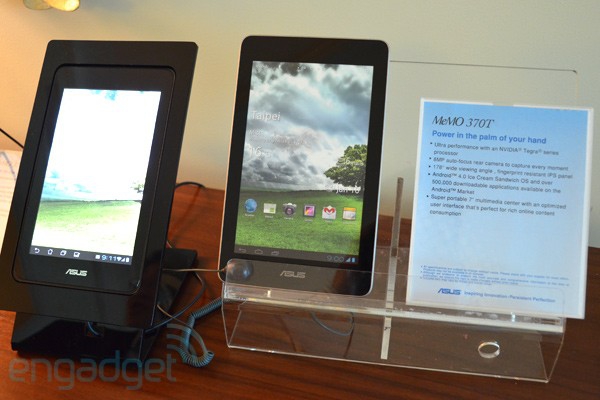 There are tons of new devices being announced at CES right now! How about a new ASUS Transformer Prime TF700T. It's a 10.1" quad-core tablet but with a 1.3GHz Tegra 3 CPU/GPU and a 1920x1200 Super IPS+ display!!! It also just weighs over a pound and will come with Ice Cream Sandwich! It will be compatible with the current tPrime keyboard/battery dock and is due to hit North America next quarter.
If you've been eyeing up the Kindle Fire you may want to consider the ASUS Eee Pad MeMO (ME171). It has a 7" 1280x800 IPS display and a 1.2GHz Qualcomm CPU/GPU along with 1GB of RAM and 16 or 32GB of built in storage. The Eee Pad MeMO will also ship with Ice Cream Sandwich.
Make sure you check the article for all the details on both of these tablets. Does either of these look like what you've been waiting for?