Google Translate Is Now Universal
---
"Google Translate, an app that translates your spoken phrases into other languages for you to hear, has been updated as a universal app for iPhone and iPad."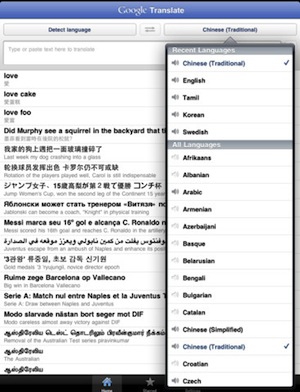 Awesome that it is now universal. I think it worked perfectly, but since I don't speak the language I translated my spoken word to, I can't confirm it was accurate, which could be hilarious or very scary depending on the outcome.
__________________
iPhone 4, 1.6 GHz Core 2 Duo MacBook Air, Apple TV, 2.66GHz Intel C2D Mac Mini, 1TB TC, Airport Extreme,several iPods and an iPad, 32GB Wi-Fi version.
Follow me
on Twitter.