Did You Buy The GameStore App? Apple Offering Refund
---
"A strange Apple-built iOS app called GameStore appeared and then quickly disappeared in the App Store last week. After its disappearance, we picked the app apart and determined that GameStore was essentially sample code that demonstrates how to perform in-app purchases."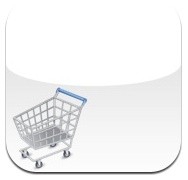 No worries if you did buy one, Apple is processing refunds and will issue credits to accounts within 5 days. If you don't get your credit, then I'd contact the App Store directly.
__________________
iPhone 4, 1.6 GHz Core 2 Duo MacBook Air, Apple TV, 2.66GHz Intel C2D Mac Mini, 1TB TC, Airport Extreme,several iPods and an iPad, 32GB Wi-Fi version.
Follow me
on Twitter.