Hey U.K. and Europe, iTunes Has 12 Days of Christmas Deals For You!
---
"Find yourself something Apple-flavored underneath the Christmas tree yesterday? Need some gentle coaxing into using iTunes? Well, you're in luck; Cupertino's annual download giveaway starts today and runs through January 6th."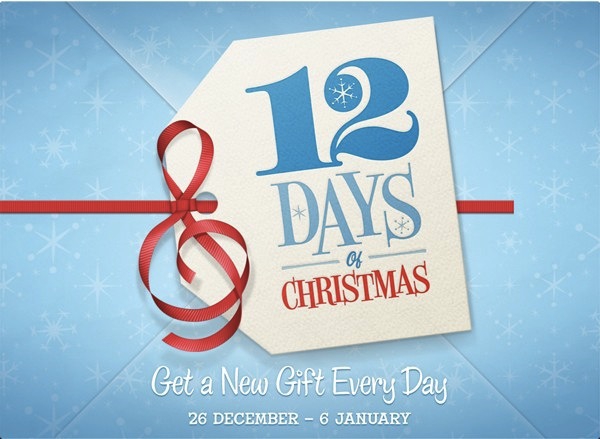 Music, Videos and Apps oh my! Well, something like that, as iTunes puts out a freebie each day via their app specifically designed for this, but it's only available for the U.K. and Europe at the moment.
__________________
iPhone 4, 1.6 GHz Core 2 Duo MacBook Air, Apple TV, 2.66GHz Intel C2D Mac Mini, 1TB TC, Airport Extreme,several iPods and an iPad, 32GB Wi-Fi version.
Follow me
on Twitter.