Quicken for Lion, Meh...
---
"Intuit announced to customers on Thursday that it plans to release a "re-engineered" version of Quicken for Mac 2007 that will be compatible with the latest version of Apple's Mac operating system, OS X 10.7 Lion."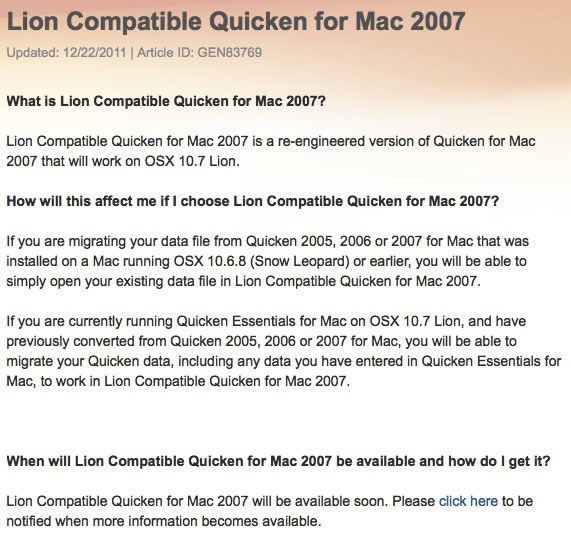 I gave up on Quicken long ago, mainly due to the inattention they were giving OS X. If they jump back in and really wow me (which would include having a mobile app that syncs wirelessly and can update your running totals in all account for two examples of what I mean by wow) then I might consider trying it out. Then again, there are so many good options out there. What are your thoughts, willing to give Quicken another try or have you moved on?
__________________
iPhone 4, 1.6 GHz Core 2 Duo MacBook Air, Apple TV, 2.66GHz Intel C2D Mac Mini, 1TB TC, Airport Extreme,several iPods and an iPad, 32GB Wi-Fi version.
Follow me
on Twitter.