Can Open Source Save webOS?
---
"HP finally revealed the fate of webOS last week, announcing plans to open source the orphaned mobile OS rather than sell it to someone else or simply abandon it. As a fan of the open source model I was pleased to hear this -- it would have been a shame to let webOS die -- but I'm also realistic that opening it up isn't going to suddenly resurrect the OS and put it right back into contention alongside iOS, Android, and Windows Phone."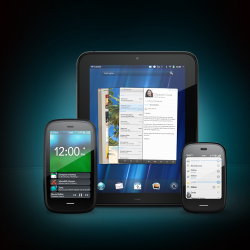 HP has made some waves with its announcement that it intends on open sourcing webOS. Will is save the beleaguered operating system from death? Possibly. Will it bring it to the forefront? Unlikely. Without strong and major backing, the OS is likely to stay small, and see interest mostly from niche groups. Yes, there are thousands of webOS users out there thanks to the firesale that HP had with its TouchPads, but I have doubts that most consumers really know what they got into, and are just as likely to pick up an Android or iOS device next. That is not a knock against webOS, but that with any product, it needs some backing and marketing in order to get into the minds of consumers, and with HP pushing it, I do not see that happening.