Breaking News Updates App
---
"We're excited to unveil a brand new Breaking News iPhone app with customized feeds, real-time mapping and a faster, cleaner display. This is our biggest update since we launched the app, adding many of the features that you've requested over the last several months."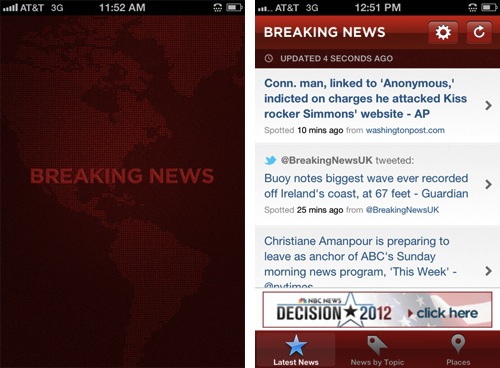 The ability to set a quiet time period is the best update by far. I certainly wish more apps would do this.
__________________
iPhone 4, 1.6 GHz Core 2 Duo MacBook Air, Apple TV, 2.66GHz Intel C2D Mac Mini, 1TB TC, Airport Extreme,several iPods and an iPad, 32GB Wi-Fi version.
Follow me
on Twitter.