Jil Sander WP7 Available in Austria
---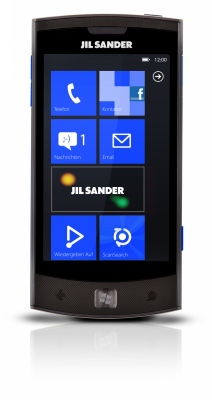 File this one under "What I would spend on if I had more fashion sense than money sense". Jil Sander is a European fashion house which for a few years was under the Prada Group. Apart from the name, there's nothing much to distinguish the Jil Sander Mobile from any other WP7 design in my eyes apart from the Jil Sander app that's front and center on the device - 3.8" screen, 1GHz CPU and 5MP camera. The unsubsidized retail price is unknown, but it's available through Hutchison Austria for "free" with contract.
__________________
"A planner is a gentle man, with neither sword nor pistol.
He walks along most daintily, because his balls are crystal."