New ASUS Tablets (Android and Windows 8) Coming in 2012
---
"The Transformer Prime, with its quad-core silicon and tasty OS, has rightfully garnered much attention lately. A PowerPoint deck detailing ASUS' Q3 earnings now gives us a peek at its Eee Pad strategy -- confirming the aforementioned Prime's November 9th release date, while also promising two more bot-powered slates in the first quarter of 2012."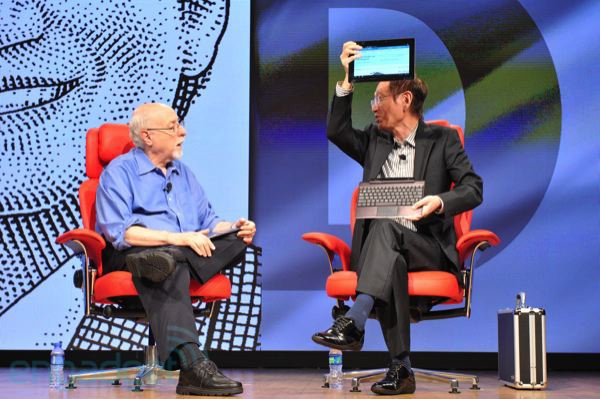 Looking at the accompanying information from ASUS, translated into English (somewhere), and then extracted from a German-language site, the news is about an ASUS Transformer Prime, followed by an ASUS PadFone and a variant on the Eee Pad Slider. Two (2) Windows 8 tablets (Eee Slate E121 and the Eee Slate Business B121) are scheduled to be available in the autumn of 2012, giving ASUS two tablet technologies (consumer *and* business) in the marketplace.
The Transformer Prime looks to have NVIDIA's new Tegra 3 quad-core processor, a 10-inch display, 14.5-hour battery run time, and should run Android's newest OS. The current Transformer is a very solid tablet, and these updates should be welcomed by its fans.
ASUS estimates that it will sell roughly 1.8-million tablets in 2011, with an additional estimate of 600K still to be sold/delivered in Q4 2011 in addition to the 1.2-million sold to date. While the news is (and dates are) a bit contradictory in translation, we can expect some new competitors to the iPad from ASUS.
__________________
"Not everything that can be counted counts, and not everything that counts can be counted." Albert Einstein