Mint 2.0 for iOS Released
---
"Mint.com announced the immediate availability of Mint 2.0 for iOS on Wednesday. The new version of the financial management app added an iPad-native interface, along with support for viewing budgets and other account information without an Internet connection."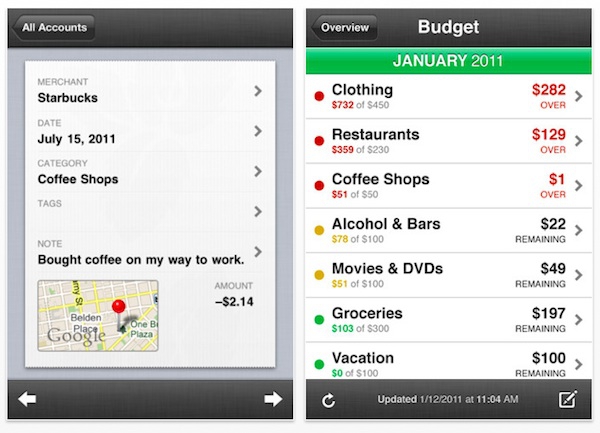 It's a free download from iTunes, and actually not a bad finance app. I started using Mint about 6 months ago, and while I still use Pageonce, I'm finding that Mint is working out better for me as far as timely information. What do you use to keep your finances in order?
__________________
iPhone 4, 1.6 GHz Core 2 Duo MacBook Air, Apple TV, 2.66GHz Intel C2D Mac Mini, 1TB TC, Airport Extreme,several iPods and an iPad, 32GB Wi-Fi version.
Follow me
on Twitter.