Canon Announces EOS-1D X; Looks to Reclaim Crown from Nikon
---
"Canon has announced the launch of the EOS-1D X, its latest flagship professional DSLR. The 18MP camera is built around a full-frame sensor capable of shooting at up to 14 frames per second (12fps with AF), allowing it to replace both the 1D Mark IV and 1DS Mark III in Canon's lineup."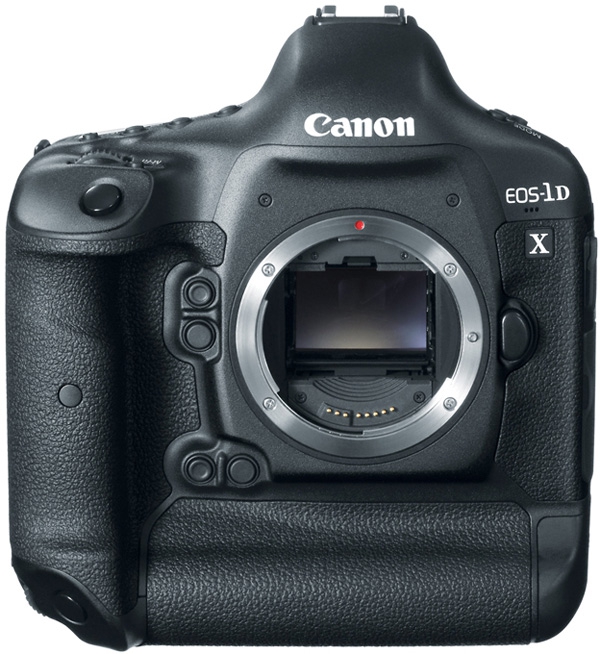 I am not sure if this will truly replace the EOS-1DS series, but after Nikon's success with the D3 and D3s, Canon probably felt the old 1D and its APS-H sized sensor needed a rework, and the EOS-1D X is the result. Canon certainly is seeking to upstage Nikon in all areas: The 1D X has an 18 megapixel sensor that allows ISO 512,000 natively, and ISO 2,048,00 when boosted. Despite the huge number, I would like to remind readers that it is just two stops above the native ISO limit. Ah, the wonders of multiplication. Other areas of improvement (and one-upmanship) include a new 61 point AF sensor with 21 cross sensors, improved AF tracking (after the 1DIV fiasco) with what Canon calls EOS iTR AF, a new 100,000 pixel RGB sensor (a Canon first), and up to 14 FPS continuous shooting (12 FPS with AF tracking). There is even a gigabit Ethernet port for transmitting photos, along with dual Compactflash card slots.
The improvements also extend to the video side of things, with 1080p video available in 24p, 25p or 30p, and 720p available in 50p or 60p. Manual audio level control is present, along with a stereo mic-in jack, and on the software side of things, Canon promises better codecs that offer intra-frame or inter-frame compression, along with timecode embedding (cue squealing from video editors).
Canon is even seeking to upstage Nikon in the UI department: Where Nikon offers two buttons between the camera grip and the lens mount for the photographer to use, Canon is offering four for the EOS 1D X user; two for each orientation. Talk about leaving no stone unturned. Incidentally this makes the Canon UI starting to look more like the Nikon.
The EOS 1D X will only be available in March 2012 for US$6,800. Canon is probably hoping to pre-empt Nikon's D4 announcement, whenever that is. More photos after the break. See the link to DPReview for an overview, as well as the very compact Wifi and GPS accessories for the EOS 1DX.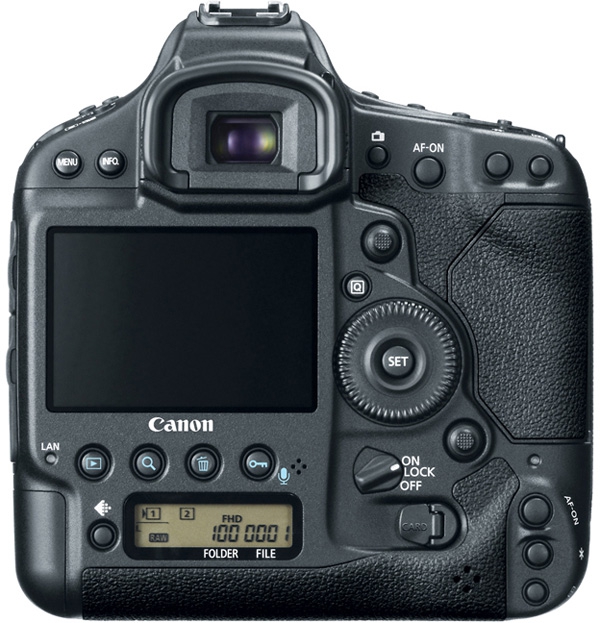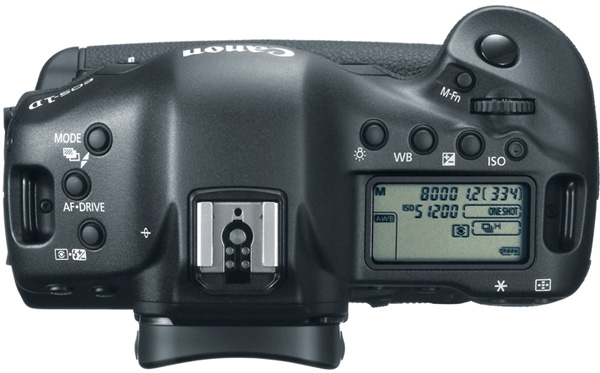 __________________
Baka. Soku. Zan. - The justice behind the dysORDer.