Western Digital Releases It's Latest WD TV Live
---
"Western Digital® (NYSE: WDC), the world's leader in external storage solutions and maker of the popular WD TV® media player family, today introduced the next generation of its WD TV® LiveTM streaming media player, an easy to use Wi-Fi® enabled media player that is the first in its category to deliver the Spotify® music service.
WD TV Live features WD's newest intuitive user interface that delivers the latest hit movies, TV shows, music and online services from companies like Netflix®, Hulu PlusTM and Blockbuster® directly to your TV. The new streaming media player connects to the Internet wirelessly or through an Ethernet connection, with the high performance 802.11n wireless connectivity supporting Full-HD 1080p video resolution."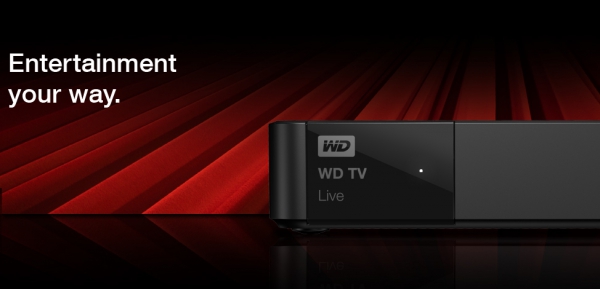 Western Digital's newest iteration of the WD TV Live streams personal media such as photos, video and music and also premium internet content from Netflix, Hulu Plus, Blockbuster, CinemaNow, Pandora, YouTube, Facebook and others. The newest addition to the WD TV Live list is Spotify. The WD TV Live and WD TVLive Hub are the first streaming media players to deliver Spotify's music service. The WD TV Live streaming media player has a MSRP of $99.99 USD.