Are You a Fanboy? This Chart Should Help Determine Where You Stand
---
"In the coming days, if you don't restrain your enthusiasm for Apple's new iPhone introductions, you'll invariably be called fanboy or fangirl (fanperson?)."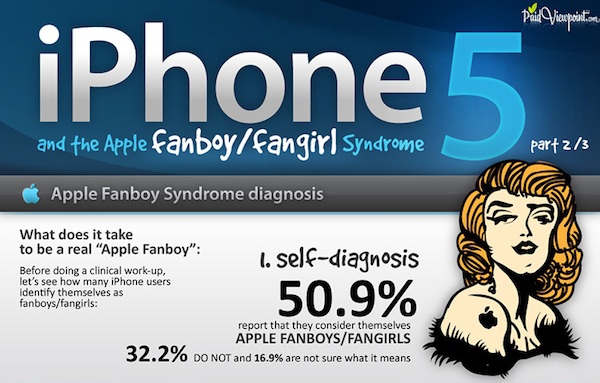 Heh,heh, self diagnosis at almost 51%. I guess by this chart I am indeed a fanboy, even though I never really considered myself one. Numbers don't lie though do they?
__________________
iPhone 4, 1.6 GHz Core 2 Duo MacBook Air, Apple TV, 2.66GHz Intel C2D Mac Mini, 1TB TC, Airport Extreme,several iPods and an iPad, 32GB Wi-Fi version.
Follow me
on Twitter.