Instacam Free for Limited Time
---
"Instacam from Taplayer [the same developer behind TtV Camera and TtV Photo Studio], is a new and alternative square camera app, that provides realtime vintage and retro filter effects, that is aimed at, and suited to Instagram users, and for a very limited time, is available for FREE."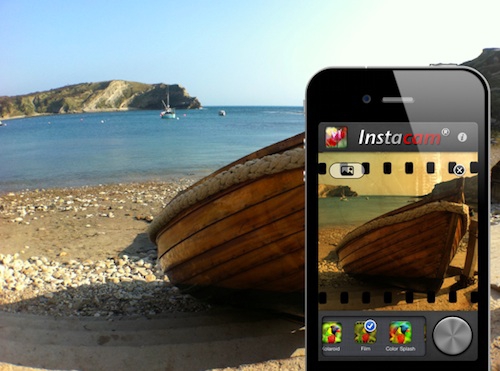 Who knows how long it's free, but it is as of a couple minutes ago. Another photo altering app along the lines of Instagram, so worth trying out for this price isn't it? [link]
__________________
iPhone 4, 1.6 GHz Core 2 Duo MacBook Air, Apple TV, 2.66GHz Intel C2D Mac Mini, 1TB TC, Airport Extreme,several iPods and an iPad, 32GB Wi-Fi version.
Follow me
on Twitter.