Androinica Reviews the AT&T Samsung Galaxy S II
---
"If you know anything about the Samsung Galaxy S phones, then you already know about its world-renowned reputation of amazing displays and ultra slim form factor. With that said, lets get to more specific details shall we. The phone packs Android 2.3 Gingerbread, a 1.2 GHz Samsung Exynos processor, 1GB of RAM, and 16GB of internal storage with the option to expand up to 32GB via SDCard..."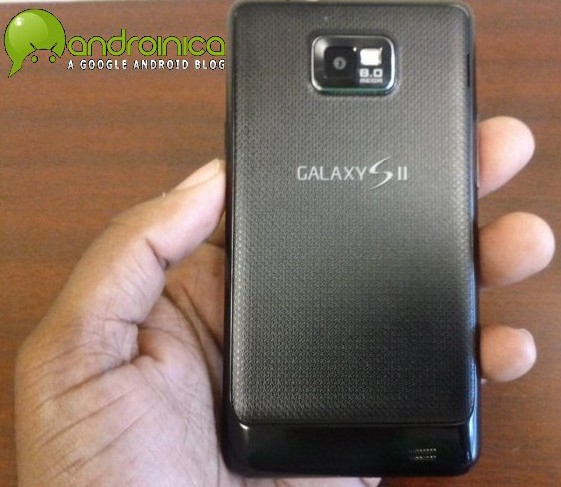 If you go by the review, this is one of the best Android phones out there. I have certainly heard a lot of buzz about it but I'm not sure why everyone is so excited. It sounds like it's got a very fast and smooth feel to the interface. It also has a fast dual-core processor and GPU. But if you ask me, you can't put a 480x800 screen on a current high-end phone. These days it needs to be at least qHD - I'll even take PenTile. I've seen it and I'm happy with PenTile. Unlike Super AMOLED Plus by itself the higher resolution actually increases practical usability by letting you see more on the screen at a time. I'm not sure the move from Super AMOLED to Super AMOLED Plus made enough of an improvement to battery life, which I think is the biggest problem with OLED technology on phones. Prove the battery life to me first compared to LCD and then I'll be interested in a 40,000:1 contrast ratio on my phone. Still, I'd rather have the resolution. Besides the resolution and possibly power usage of the display one other thing I don't like is the lack of a simple LED notification light. It's so basic but so important, at least for how I use my phone. If you don't need one that's up to you but that's one reason why the Fascinate and Nexus S were never on my wish list. Besides these things, questions I would have to get answers to before buying this phone based solely on Samsung's track record last year are: Will it get OS updates in a reasonable amount of time? None of the Galaxy S phones from last year did. And will the GPS work without issues? Most if not all Galaxy S phones last year had significant or major problems with the GPS. I actually don't have a dedicated GPS so I use my Droid X for that and it does an incredible job.
With so many people excited about this phone I know I must be in the minority with my thinking. I'd love to hear why you're excited about the Galaxy S II. If you have one, I'd love to know what you think of it. If you're interested in getting this phone make sure you check out the review!