HTC Amaze 4G Coming to T-Mobile
---
"The Amaze 4G is the latest in a line of T-Mobile's advanced camera phones joining the myTouch 4G Slide and is equipped with an 8 megapixel camera, 1080p video, backside illuminated sensor for low-light performance, zero shutter lag and dual-led flash along with some advanced camera features..."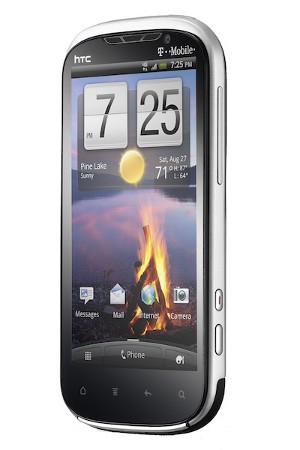 This looks like a great phone from HTC and T-Mobile! I like the fact that it has a qHD (540x960) 4.3" display for one thing. The CPU/GPU is probably the fastest available right now with a 1.5GHz Snapdragon S3 and Adreno 220. I also do like the fact that they seem to have really put some work into the camera. I've heard the camera on the myTouch 4G Slide is excellent and it sounds like this camera is at least as good and has more horsepower behind it. As you would expect from any high end Android phone these days it supports 4G and can handle at up to HSPA+ at 42Mbps. The Amaze 4G also has Android 2.3.4 (Gingerbread) and NFC if you're interested. You can buy the Amaze 4G on October 10 from an online pre-sale with delivery to a store 2 days later. I think the price is fair for what you get at $260 after a $50 mail in rebate and with a 2-year contract.
Are you in the market for a new phone on T-Mobile? How does the HTC Amaze 4G look to you?