Google Music Service Via HTML 5 iOS Optimized Web App
---
"Google has announced via twitter that it now has an HTML 5 iOS optimized web app for its Google Music service."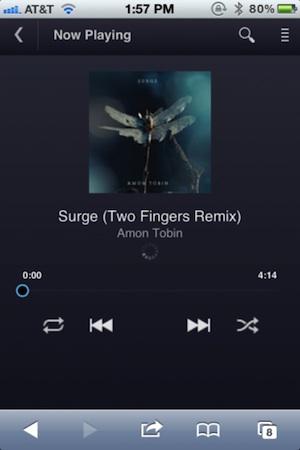 This is by invite only so far, but you can access it via http://music.google.com. Works great on all the iOS devices.
__________________
iPhone 4, 1.6 GHz Core 2 Duo MacBook Air, Apple TV, 2.66GHz Intel C2D Mac Mini, 1TB TC, Airport Extreme,several iPods and an iPad, 32GB Wi-Fi version.
Follow me
on Twitter.